This Old House is a television show that features home improvement projects. The episodes of the series typically show the process of remodeling a home. As a whole, the series airs on the PBS network.
It resonates with people fond of taking on DIY projects. However, the series hit the headlines in 2018 after its host Austin Wilson died unexpectedly. Fans from all over the world mourned the death of the youngest apprentice of the show.
This Old House Host Austin Wilson Died
In January 2018, the news of Austin Wilson's death shocked fans of the series. Austin was only 18 years old when he died. He was on the road with other members of the show, on their way to The International Builders Show in Orlando, Florida.
Austin had just joined the show as an apprentice in April 2017. Producers picked him out of hundreds of aspiring applicants.
The Life Of Austin Wilson
Austin was from an impoverished family, so he learned to use his hands to help put food on the table. He joined Kids Making It, a non-profit organization, to learn woodworking skills as a young boy.
Despite being so young, he had promised his five other siblings that he would find a way to make a better life for their family. So one day after getting his college diploma, Austin left his home and hopped on a plane to join This Old House as an apprentice in Boston.
He was very eager to learn everything. Additionally, he absorbed everything his mentors Norm Abram, Tommy Silva, and Charlie Silva taught him.
Austin also became close friends with his fellow apprentices, Bailey and Nathan. His untimely death broke the hearts of his colleagues and mentors.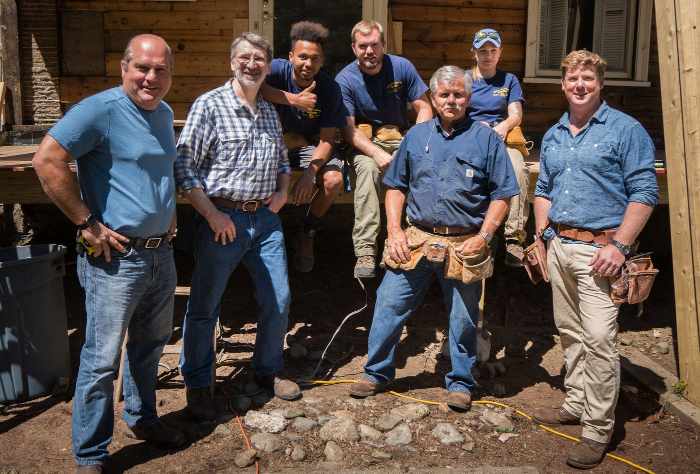 Cause Of Death
The night before his death, Austin had dinner with the entire crew of This Old House. He was supposed to be introduced as the latest apprentice of the show at The International Builders Show.
He had a great time during dinner and showed no signs that it would be the last time his friends would see him alive.
The following day, his companions discovered his lifeless body in his Orlando hotel room. Austin had died peacefully in his sleep. His doctors and family did not reveal the exact medical condition that he suffered from.