10 Most expensive Houses in the World. The Price will Shock you
Houses are one of the fundamental things we need to exist. They not only offer comfort and shelter, but also a sense of security. Depending on where you are in the world, houses can come in a variety of shapes and sizes.
Some properties can be simple, others lavish to an unimaginable degree. Our list today will focus on some of the most expensive houses in the world. We will try to find out who owns these houses, and what makes them so expensive in the first place. Some of the prices will absolutely shock you.
What makes houses so expensive?
In general, buying a house can be a costly expedition to embark on. Typically, most people will save up for years before acquiring the house of their dreams. Others luck out, win the lottery, and immediately invest in the most outrageous properties in the market.
But they are not the focus of our article today. There are several factors that can drive the price of a house up. At the top of the list is location, which, will factor heavily when it comes to the price of a home.
If you are looking to settle in places like the Hamptons, Beverly Hills, off the coast of Barbados, or in some other private island, then you better have the financial muscle to back it up.
Another thing that can inflate the cost of a property is the amenities on offer. For instance, a house with state-of-the-art technology, a vast pool, or even a theatre room, will be more expensive than a simple one without any amenities.
Square footage is additionally another factor that will influence the price of a specific property. The short version is, that the larger the property, the more money you are likely to pay for it.
Other than this, a few other factors that will dictate the cost of a house include its current condition, architecture, and the overall state of the housing market. So, here's a list of the 10 most expensive houses in the world.
The Buckingham Palace ($2.9 billion)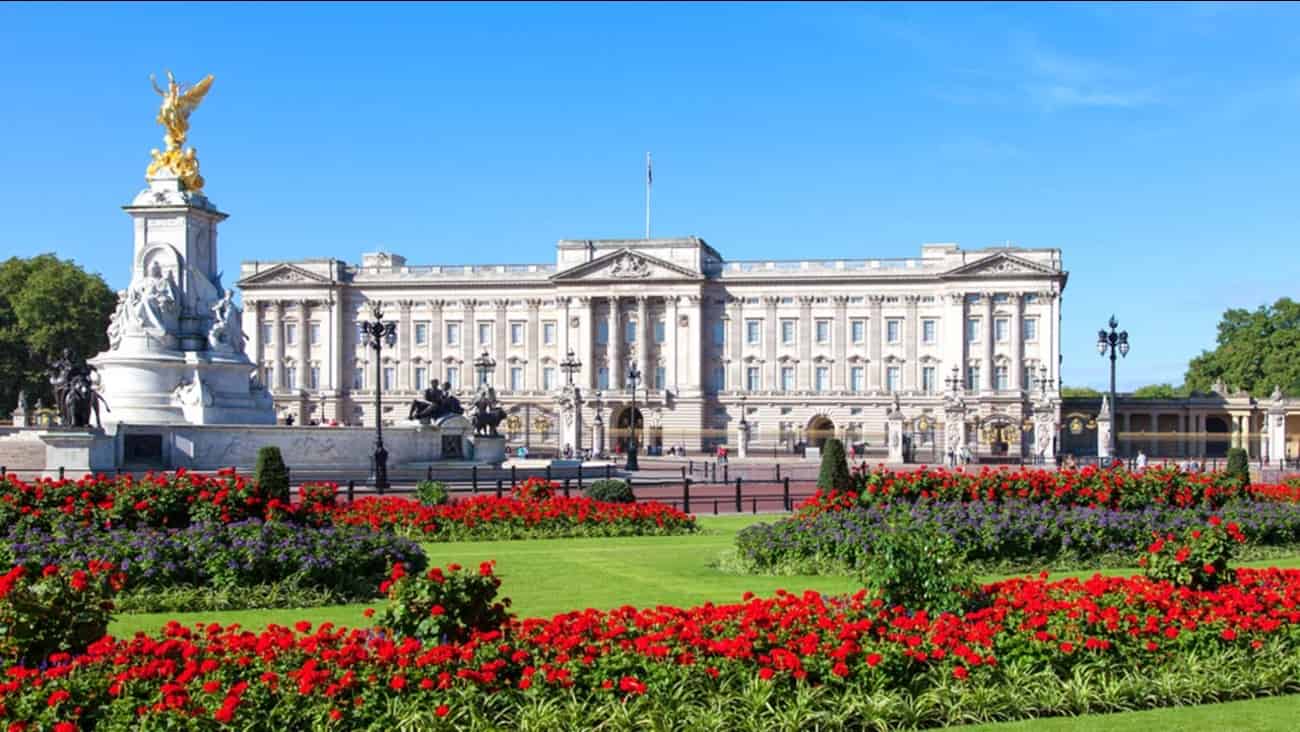 Number one on our list of the most expensive house in the world, with a staggering value of $2.9 billion in Buckingham Palace. Unsurprisingly, this is a property owned by one of the richest families in the world, Britain's own royal family.
The property sits right in the heart of London, in Westminster, and stretches over 800,000 square feet.
Remarkably, the garden alone measures about 40 acres. Switching to the house's interior, we learned that the property has around 775 rooms, 78 washrooms, and 92 offices as well!
Aside from this, the property even has a fully functioning surgical room, which is used when emergencies occur.
A look at the property's history also shows that Buckingham Palace has served as the official residence of the UK's royal family since 1873 and was first built back in 1703.
Sources also say that the property is occasionally opened for public tours. Be that as it may, we can safely assume that it will never go up for sale.
Antilla: $1 billion
Antilla is a property that was built in the capital of India, Mumbai. Moreover, it is owned by one of the richest men in the world, Mukesh Ambani.
He is presently listed as the richest man in India, which is mostly attributed to his company, Reliance Industries Limited. Antilla is valued at a mouth-watering $1 billion and was designed by Perkins & Will.
This is an architecture firm based in America. The 400,000 square foot property sits at the top of Cumballa Hill and stretches an impressive 27 stories. The house's foundation is so strong that even a serious earthquake would not be able to topple it.
Other than that, the property has six floors that are squarely dedicated to Mukesh's vast car collection. Moreover, the house comes fully equipped with a temple, ballroom, spa, a movie room that can sit 50 people, and a gas station for his cars!
To keep everything in order, Mukesh has employed over 600 people as his personal staff. Construction on the property started in 2006, and it took four years for everything to be completed.
Villa Leopolda: $750 million
The Villa Leopolda is a luxurious piece of property that was originally built for King Leopold the second. By the 20s, however, it had been modernized and reworked by legendary architect, Ogden Codman Jr. The property sits on 50 acres of the Frances Alps-Maritime, which perfectly borders Nice and Monaco.
Some of the amenities you'll find inside the Villa Leopolda include 11 different rooms, a greenhouse, 14 washrooms, a large outdoor kitchen, and a large pool.
One interesting fact for film buffs is that the property was once used as a set for one of Alfred Hitchcock's most popular films, To Catch a Thief.
Taking all of this into account, the Villa Leopolda is worth $750 million. This is what Edmund Safra, a Brazilian banker, had to pay for when he acquired the house. After he died, the ownership of the property went to his widow, Lily Safra.
Villa Aurora: $532 million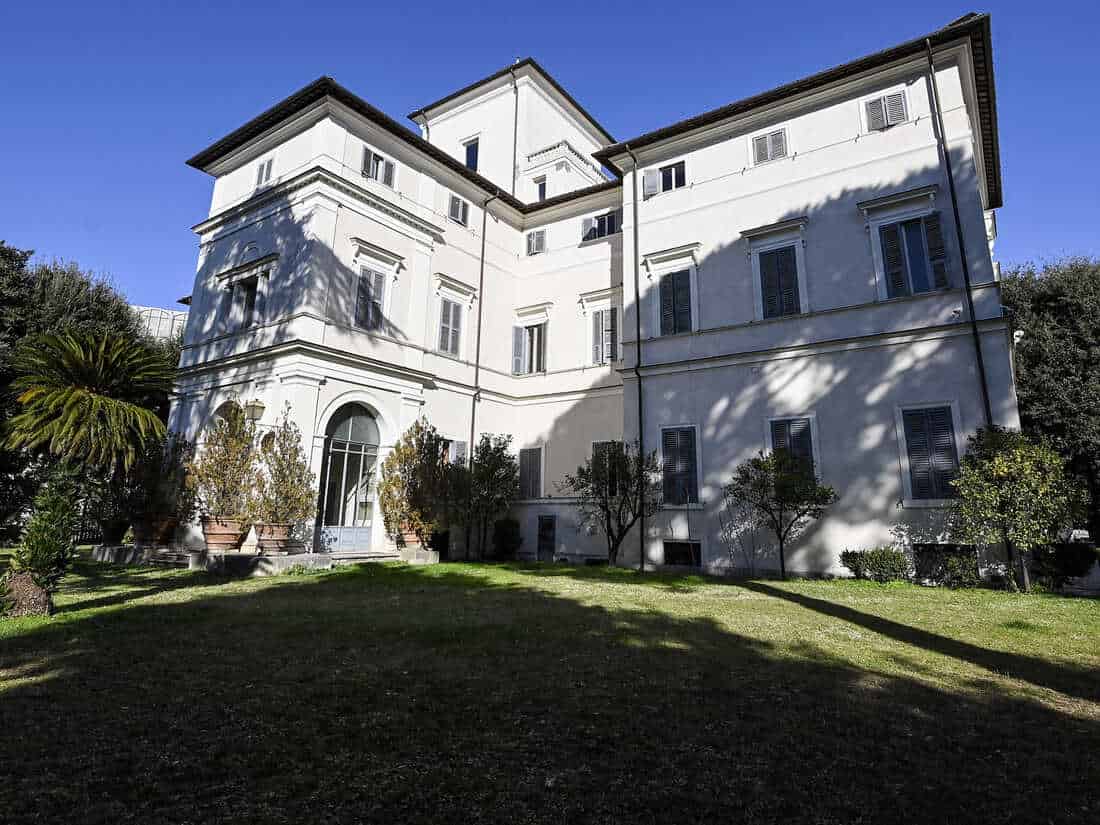 Next on our list is the Villa Aurora, which belongs to Princess Rita Boncompagni Ludovisi. After years of restoration and renovation projects, the house is now valued at an impressive $532 million.
Interestingly, the Villa Aurora also houses a one-of-a-kind piece of art, a Caravaggio ceiling fresco. When we say one of a kind, we mean it's the only one in the world. For this reason alone, the ceiling is worth a staggering $350 million.
Aside from this, there is also a statue in the driveway that was reportedly designed by Michelangelo himself.
When we looked at the square footage of the property, we found that the mansion sits on an area that stretches about 30,000 square feet in Rome.
One other interesting fact we learned is that the house is over 500 years old, which explains why it needs restoration.
Villa Les Cèdres: $450 million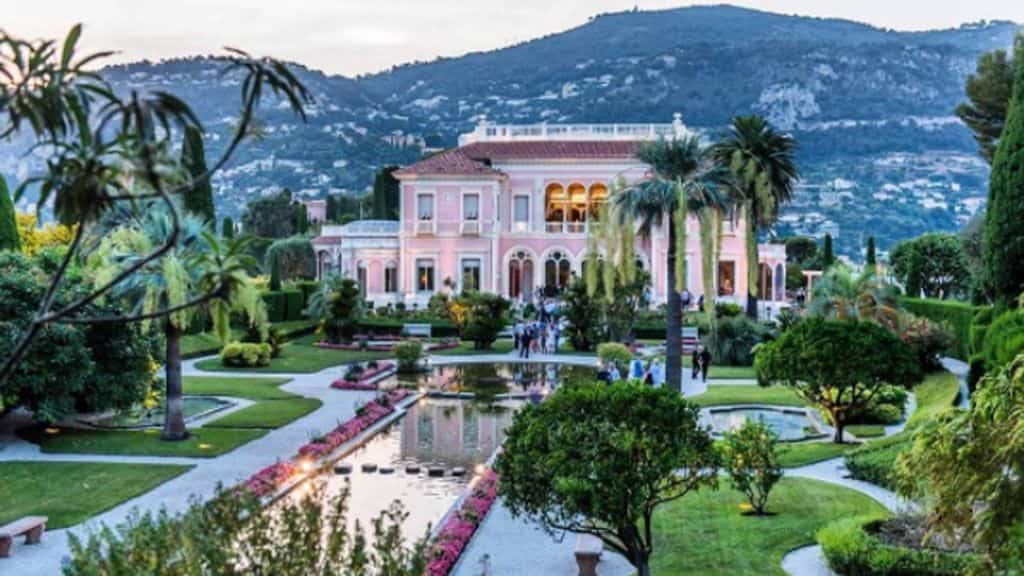 For the fifth spot on our list, we selected another property that was also once owned by King Leopald II of Belgium back in 1904.
However, the Villa Les Cèdres was first built in 1830, on 18,000 square feet in Saint-Jean-Cap-Ferrat, France. Within the property, you'll find an Olympic-sized swimming pool, a library large enough to hold more than 3,000 books, 14 rooms, and several oil paintings.
When you get outside, you'll find 35 acres of lush garden, with a stable large enough for 30 horses.
This lovely estate belongs to Rinat Akhmetov, a man who is recognized as the richest person in his native country. Rinat acquired the property three years ago for $221 million.
Since then, it has doubled in price and is now valued at $450 million.
Les Palais Bulles: $390 million
One of the world's most expensive house, Les Palais Bulles, more commonly referred to as the Bubble Place, is a property that was built between the mid-70s and late 80s.
It derives its unique name from the fact that the architecture of the house closely resembles a large round peach.
Moreover, most of its circular rooms also overlook the vast, beautiful Mediterranean Sea. The house owes its strange architecture to Hungarian architect, Antti Lovag.
Sources say that the design was inspired by cavemen, who lived in similarly structured abodes several centuries ago.
Over the years, however, different owners have added their own touch to the mansion. Presently, you'll find modern amenities such as an outdoor amphitheater that can seat 500 people, and three large swimming pools as well.
The property's current owner is French designer, Pierre Cardin. He uses the house as a holiday home, and venue for the fashion events he hosts.
Odeon Tower Penthouse: $387 million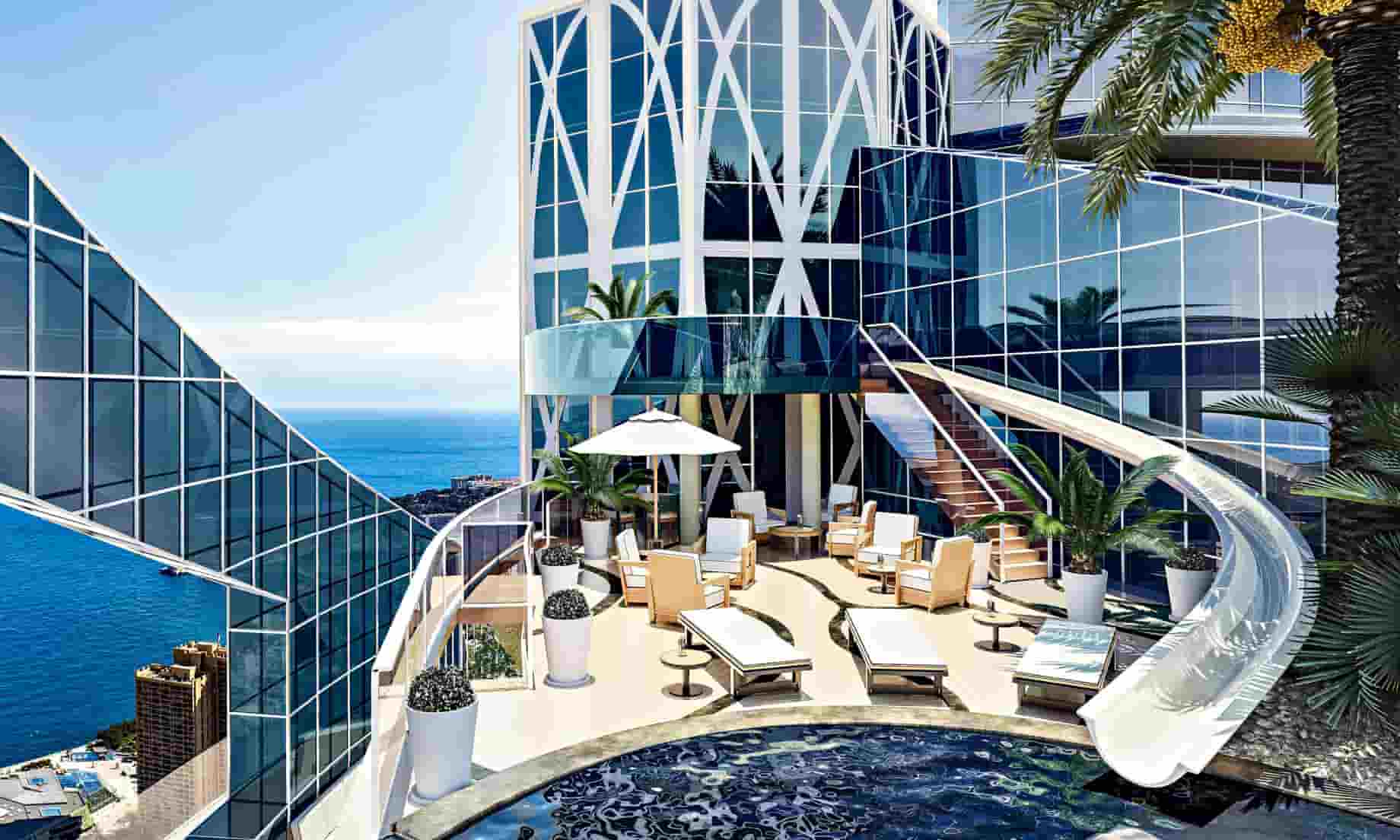 The Odeon Tower Penthouse is a 35,000-square-foot apartment located along Europe's Mediterranean coastline.
Additionally, the penthouse can be found in one of the tallest buildings in Monaco. Looking at the building's interior, you'll see that it has five private bedrooms and 3 rooms for staff members.
Design experts agree that the most unique feature it has is its 360-degree infinity pool. Since the penthouse has more than one floor, it also comes with an inbuilt lift to get you around faster.
The Penthouse owes its architecture to Alexandre Giraldi, who oversaw its completion in 2014. Eight years on and the penthouse is valued at $387 million. Moreover, it is owned by SCI Odeon, which is a part of Groupe Marzocco.
Four Fairfield Pond: $248 Million
This is a home that is located in New York City and is currently owned by Ira Renner, the proprietor of the Renno Group. Mr. Renner greenlit the construction of Four Fairfield Pond back in 1990.
It took nearly 20 years for the 62,000-square-foot property to be completed. For the overall design, Ira took inspiration from the Italian Renaissance era.
Its laundry list of amenities includes 29 rooms, 39 accompanying washrooms, and a large dining area (91 feet if the reports are accurate).
Additionally, the mansion even has an inbuilt theatre, which is large enough to accommodate a full-fledged Broadway production.
If you take a trip outside, you will find multiple tennis courts, a basketball court, a playhouse for the kids, and two standard pool areas.
His garage is also large enough to house at least 100 different cars. If that isn't enough to leave your jaw on the ground, Ira has also constructed a private museum within the premises. It reportedly houses $500 million worth of art within its walls.
One Hyde Park Penthouse: $247 million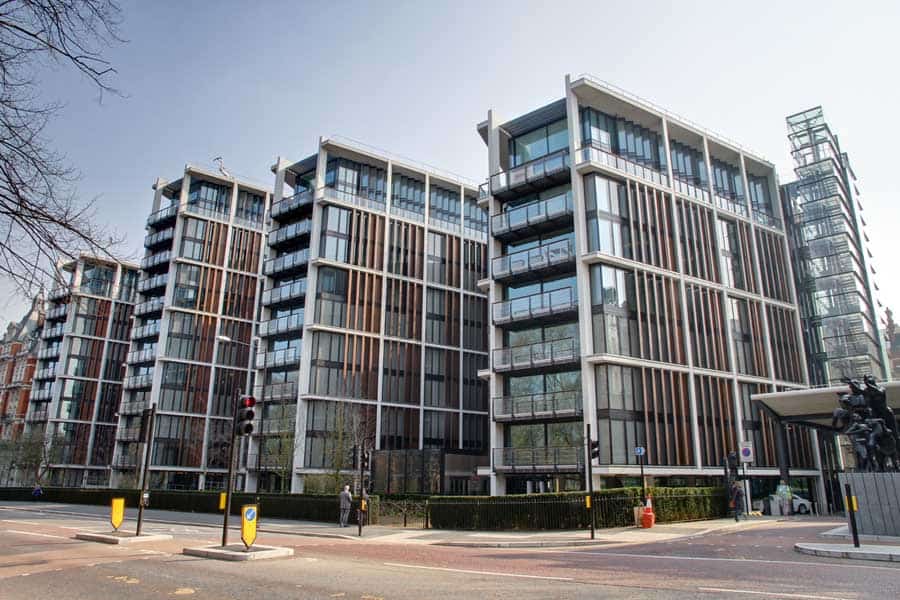 The 18,000-square-foot penthouse was built within the city of London and is presently owned by Nick Candy.
A quick look at the man's background shows that he is a real estate developer, which means that the house will be up for sale soon. The apartment additionally comes with five fully furnished bedrooms and a terrace that gives you a remarkable view of Hyde Park.
Some of the amenities that have driven the penthouse's price up include a Swarovski crystal chandelier, valued at $4 million.
Nick even decided to install a secret champagne room, which comes in handy when managing relatives who are heavy drinkers.
Ellison Estate: $200 million
This is a property that belongs to Larry Ellison, the mind behind Oracle. As such, he is regarded as one of the richest men on the planet, which would explain how he managed to acquire a house valued at $200 million.
Spread over the 23-acre estate are several adjoining properties. These are not limited to a tea house, old-fashioned bathhouse, and even a beautiful koi pond.
From the amenities listed above, it is easy to determine that the property's design is heavily influenced by Japanese architecture. More specifically, the emperor's palace. To put everything together, Larry Ellison hired Paul Driscoll, an experienced designer.
List of the most expensive houses in the world
| | | | |
| --- | --- | --- | --- |
| Name | Owner | Year it was built | Value |
| 1. Buckingham Palace | The Royal Family | 1703 | $2.9 billion |
| 2. Antilla | Mukesh Ambani | 2010 | $1 billion |
| 3.Villa Leopolda | Lily Safra | 1929 | $750 million |
| 4. Villa Aurora | Princess Rita Boncompagni Ludovisi | 1570 | $532 million |
| 5. Villa Les Cèdres | Rinat Akhmetov | 1830 | $450 million |
| 6. Les Palais Bulles | Pierre Cardin | 1989 | $390 million |
| 7. Odeon Tower Penthouse | Groupe Marzocco | 2014 | $387 million |
| 8. Four Fairfield Pond | Ira Renner | 2003 | $248 million |
| 9. One Hyde Park Penthouse | Nick Candy | 2011 | $247 million |
| 10. Ellison Estate | Larry Ellison | 2004 | $200 million |