Richard Trethewey: Net Worth, Eye Injury, Wife, Wiki Bio
Richard Trethewey is an American plumber and licensed contractor. He has been a regular on the Emmy Award-winning PBS home improvement show "This Old House" since the late-'70s. Furthermore, he also appears on the spin-offs, "Ask This Old House," "Inside This Old House," and "This Old House: Trade School."
Richard Trethewey Wiki, Bio
Richard Trethewey holds a master plumber's license to operate in and around Massachusetts. His area of expertise lies in heating, ventilation, and air conditioning (HVAC).
Remarkably, Richard is a fourth-generation plumber. His father, Ron, and his uncle, John, were both licensed contractors in their own right. The Trethewey brothers were initially contacted to appear on "This Old House" during its debut season in 1979.
This Old House premiered on PBS on New Year's Day, 1979, with the basic premise being about home renovation. Considered the pioneer of the home improvement genre, "This Old House" has aired 41 seasons and 1,041 episodes to date. Furthermore, the show has also won 17 Emmy Awards out of 82 nominations.
Ron mentioned to the show's producers that his son was a plumbing expert and thus, paved the way for Richard to follow suit. Subsequently, Richard Tretheway began appearing regularly on the show, beginning with episode two of the second season.
In total, Richard has appeared in over 940 episodes of "This Old House," making him the second-longest recurring cast member in the show's history. Richard is preceded in the total number of appearances only by Norm Abram, a master carpenter and a staple of the show.
Furthermore, he also appears on the spin-offs: "Inside This Old House," "Ask This Old House," and "This Old House: Trade School."
Ask This Old House premiered in 2002 and featured a panel of experts who answer fan questions about home renovation. The series runs concurrently with This Old House and is currently in its 20th season.
Conversely, "Inside This Old House" was a short-lived spin-off series that ran from 2003 to 2004 on the A&E network. The show featured behind-the-scenes secrets of what went into making an episode of "This Old House."
Additionally, "This Old House: Trade School" premiered on The CW network in 2017. The spin-off show provides an unscripted look at the home improvement experts that make up "This Old House."
Richard just got done finishing with "This Old House" season 42, which wrapped up on June 6, 2021.
Richard Trethewey: Net Worth and Income Sources
According to several online sources, Richard Trethewey reportedly has an estimated net worth of around $1.6 million. He is perhaps one of the highest-earning plumbers and HVAC contractors in the world, courtesy of his longtime stint on PBS's "This Old House" and its spin-offs.
Trethewey has been a fixture of American television since the late-'70s, making his salary as the resident HVAC contractor on several TV shows for the home improvement franchise.
Besides that, Trethewey has also owned and operated RST Thermal, a New England-based plumbing and heating manufacturer's representatives, since 1989. He currently serves as its vice president, having handed the reins to Evan in January 2020.
Richard Trethewey is Married to a Wife. Who Are His Children?
Richard Trethewey has a wife. Mrs. Trethewey remains unnamed as of yet. They have two children together: Ross and Evan Trethewey.
Ross and Evan both continue the Trethewey family tradition they inherited from generations past. They have both had appearances on "This Old House." Furthermore, Evan succeeded his father as the president of his plumbing and heating firm, RST Thermal.
Age and Birthdate
Richard Tretheway was born on September 16, 1956. At the time of this writing, he is 65 years old and will turn 66 in a couple of weeks.
Richard comes from a long line of plumbers and contractors, becoming the fourth generation of his family to get into the profession. He took over his family's heating and plumbing business, which has been around since 1902.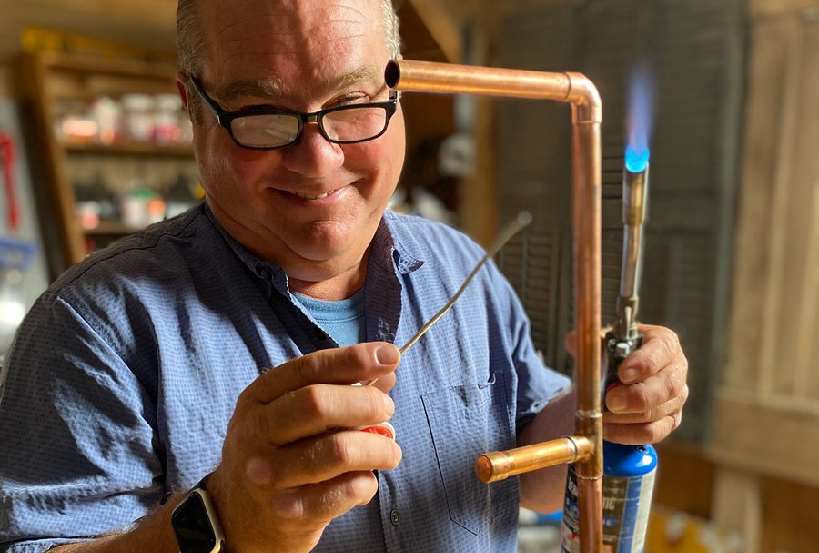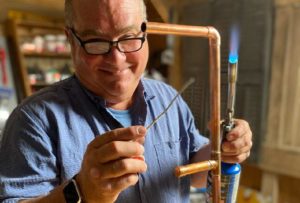 His father and uncle jointly ran Trethewey Brothers, a plumbing and home improvement firm, where Richard cut his teeth. Since becoming independent, Richard broke away from his family business and began his own firm, RST, Inc., in 1989.
RST Thermal is based in New England and is a manufacturer's representatives dealing in heating, cooling, and plumbing services. Richard stepped down from his executive duties and handed over the reins to his son, Evan, in early 2020. He currently serves as the vice president.