Kevin O'Connor From "This Old House" Net Worth, Wife, Wiki & Biography
Kevin O'Connor is an American television personality most known for hosting the Emmy Award-winning home improvement series "This Old House" on PBS. He replaced former longtime host Steve Thomas in 2003 and has presided over the hosting duties since. Read this to know Kevin O'Connor's net worth and wife in this wiki biography.
Kevin O'Connor: Wiki, Bio
New Jersey native Kevin O'Connor embarked on a profession that complemented his business degree, entering the banking field. His first professional job was a VP role in the Boston-based bank, Fleet Bank.
Subsequently, his portfolio landed him at the Bank of America. He held a similar position, only this time as the VP of their Commercial Real Estate Group.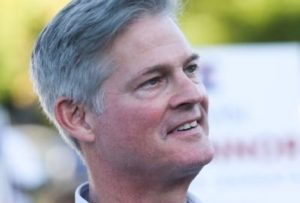 Despite no previous on-screen experience, the producers on the PBS home improvement show, "This Old House," approached O'Connor to be the new face of their flagship show.
"This Old House" is a documentary reality series that pioneered and popularized the home improvement genre on television. The show has been on television since the late-'70s.
Kevin O'Connor began hosting the eponymous flagship show in 2003. He took over from longtime host Steve Thomas, who relinquished the hosting duties after 14 years.
Impressed with his innate talent, the producers saw fit to hand him over the reins to the spin-off show, "Ask This Old House."
"Ask This Old House" premiered in 2007 with Kevin at the helm, flanked by experts in home renovation, who take fan-submitted questions and provide answers.
From 2003 to 2004, Kevin also briefly hosted the short-lived second spin-off series Inside This Old House. "Inside This Old House" provided a behind-the-scenes look at what goes into the making of an episode of "This Old House."
Furthermore, O'Connor has hosted the third spin-off series, "This Old House: Trade School," on The CW network since 2017.
Besides his on-screen duties, Mr. O'Connor also serves on the editorial board for This Old House magazine.
Kevin O'Connor chronicled his experiences on This Old House in his first book, "The Best Homes from This Old House," which dropped in September 2011.
Kevin O'Connor: Net Worth & Income Sources
According to online sources, Kevin O'Connor is worth an estimated $1 million. The 53-year-old makes most of his wealth from his position at This Old House Ventures, Inc. — the media franchise behind the popular PBS show "This Old House."
Mr. O'Connor is the face of the home improvement brand, hosting the flagship show since 2003.
He has also hosted several spin-offs like "Ask This Old House," "Inside This Old House," and "This Old House: Trade School." Furthermore, he also holds an editorial position at the brand's flagship magazine, This Old House magazine.
It is safe to say that Mr. O'Connor is one of the highest-paid people at This Old House Ventures, Inc.
Kevin O'Connor is Married to a Wife. Their Children
Kevin O'Connor has been married for an undisclosed amount of time to his wife, Kathleen. Besides her name, not much else is known about Mrs. O'Connor. Kevin does have three children with Kathleen.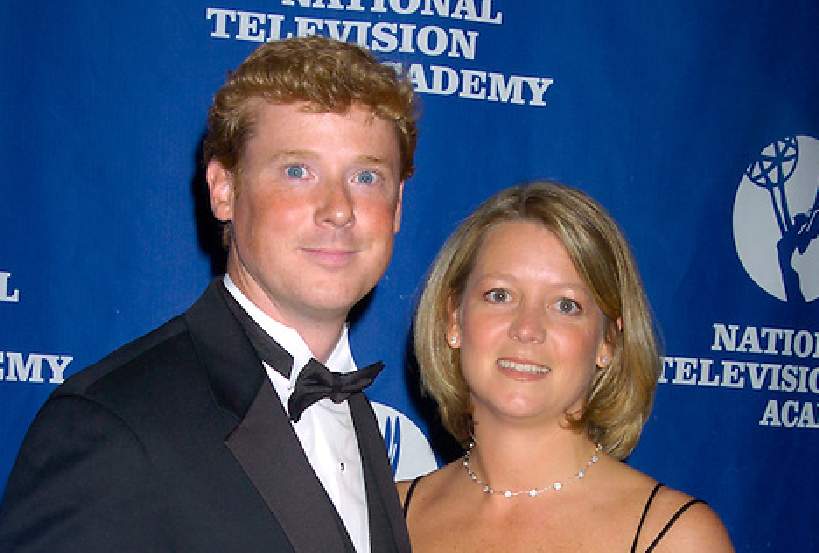 The O'Connors' primary residence is their Queen Anne-style Victorian home from the 1890s in Hamilton, Massachusetts.
Kevin O'Connor Age and Birthdate
Kevin O'Connor was born on New Year's Day, 1968. As of this writing, in August 2021, he is 53 years old.
Kevin is one of seven children born to a civil engineer father and a homemaker mother. Due to the nature of Kevin's father's job, Kevin never stuck around in one place for long. Nevertheless, when his family settled in Maplewood, New Jersey, Kevin was able to complete high school at Saint Benedict's Preparatory School in nearby Newark.
Kevin holds a degree in history from the College of the Holy Cross in Worcester, Massachusetts. Subsequently, he pursued a business administration degree, earning his master's degree from Boston University.