Mina Starsiak Siblings: How Many Siblings Does Mina Starsiak Have?
Mina Starsiak is a TV personality and a renovation expert. She features on the HGTV show 'Good Bones' with her mother, Karen Laine, where the duo renovates and flips houses. Furthermore, Mina also co-founded the renovation firm 'Two chicks and a hammer.' She is also an author and a Social media influencer. Currently, Mina boasts 531k followers in her Instagram handle.
If you are a follower of the show, you probably know a lot about Mina Starsiak. However, she isn't alone on the show. Mina has incorporated many of her family members, including her siblings and mother, into her line of work. So, let's look at additional details on Mina Starsiak's siblings.
Mina Starsiak has 7 Siblings
How many siblings does Mina Starsiak have? Many followers of the HGTV show 'Good Bones' have asked the question. And it is natural to be interested in the lives of stars we adore.
Mina has 7 siblings, of which two are familiar to the public. They are Tad Starsiak and Kelsy Gray. So, who are they? Let's dive into their lives further.
Mina Starsiak's Brother Tad Starsiak
Tad is the younger brother of Mina Starsiak. He frequently appears on the HGTV show 'Good Bones' with the main cast Karen and Mina. In the show, we can see Tad helping out with demolition and heavy lifting works. So, it's safe to say that he is the muscle for the ladies.
Oftentimes, Karen and Mina criticize how Tad does things in the show. His way of work and demolishing things are a bit crooked, which earns him a lot of criticism.
However, he does get the job done. Tad flaunts an energetic and powerful nature in the show. And we couldn't help but connect with him just as much as Mina and Karen.
Furthermore, Tad is a graduate of Indiana University and a demolition expert at 'Two chicks and a hammer.' We think he is a great guy who deserves much more recognition and screen time in the show.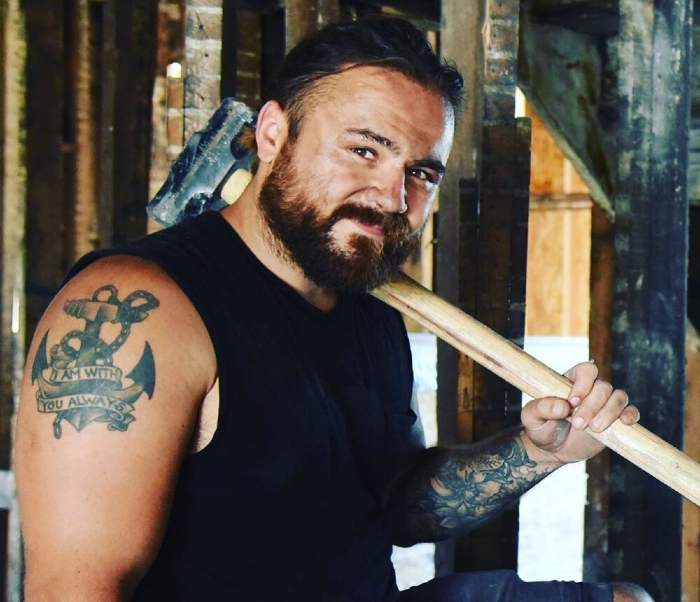 Kelly Gray
Kelly is the youngest sister of Mina Starsiak. Recently, Kelsy married Neil Spaeth after a long time relationship.
According to our reports, the couple held a wedding ceremony amidst the pandemic restriction adhering to the distancing rules. Just like other siblings, she too has a role to play in 'Two chicks and a hammer.'
At present, she is a Chief Business officer at the firm. We have frequently seen Kelsy and her husband on the HGTV show.