Who is "Good Bones" Star Tad Starsiak's Wife? Age, Net Worth, Wiki.
Tad Starsiak is an American general contractor, project manager, businessman, and reality TV star. He is the half-brother of Mina Starsiak Hawk – one of the co-owners of Two Chicks and a Hammer, Inc. The HGTV reality series "Good Bones" is based on the exploits of their family and company. Read this to know about Tad Starsiak's Wife.
Tad Starsiak From "Good Bones" is Mina Starsiak Hawk's Half-Brother
Despite what some people believe, Tad Starsiak is not a full-blood relative of Mina Starsiak. They share the same father but have different mothers, making them half-siblings.
Tad's birth mother died when he was still young, and Karen essentially became his mother by proxy. Karen did not discriminate between her two children, hence why they still have a solid relationship to this day.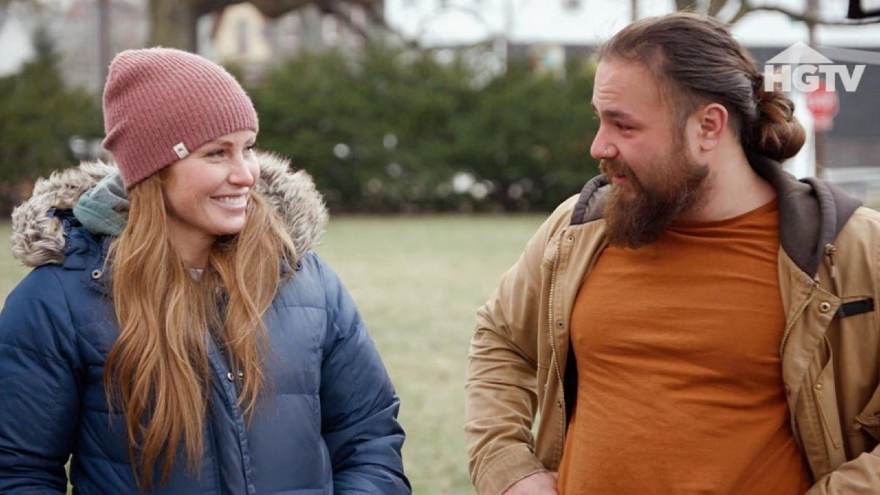 The extended Starsiak-Hawk family has a convoluted family tree, so much so that Mina and Karen had to draw up a diagram to explain their lineage. Mina was one of three children born to Casey Starsiak and his first wife, Karen E. Laine.
Casey and Karen went on to divorce sometime later. Consequently, Casey married his second wife, Cheryl, and had two children, including Tad. On the other hand, Karen married her second husband, Randy, and had a daughter with him.
To complicate matters further, Karen, Casey, and Cheryl married several other people. Between all the marriages, six children were born – all related to one another in some way.
HGTV Career
Mina Starsiak's brother Tad Starsiak is a known face on the HGTV channel. He is one of the most prominent cast members on the home renovation show "Good Bones" — having appeared in 38 episodes in total.
"Good Bones" is a reality series revolving around the professional and personal life of the owners of the family-owned Indiana-based home renovation company, Two Chicks, and a Hammer, Inc. The company was founded by the mother-daughter duo of Karen E. Laine and Mina Starsiak Hawk in 2007.
"Good Bones" premiered on Discovery's HGTV channel on March 22, 2016. The sixth and latest season premiered on June 29, 2021. Tad Starsiak is a prominent fixture on the show as a member of the Starsiak family and a demolition expert.
Tad Starsiak's Wife: Still Dating a Girlfriend Christina Eslinger.
As of this writing, Tad Starsiak is unmarried. However, according to some sources, Mr. Starsiak is in a committed relationship with his longtime girlfriend, Christina Eslinger. Tad and Christina have been linked together as far back as 2018.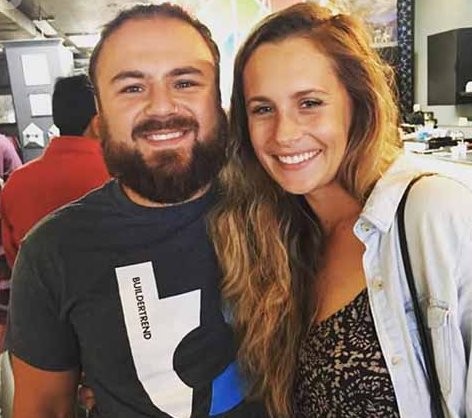 As Mr. Starsiak is very secretive about his personal life, not much is known about Christina or their relationship. Nonetheless, some sources report that Christina is in the real estate business. In fact, they met and connected through their mutual interests in properties.
Furthermore, Tad and his wife to be Christina are parents to a "fur baby" — their pet dog Sirius.
Age, Wiki
Tad Starsiak was born Thadeus Starsiak circa 1994, the only child of Cheryl and Casey Starsiak. Based on the month of his birth, Mr. Starsiak is either 27 or 28 years old at the time of this writing.
Mina Starsiak's brother Tad's childhood was marked with tragedy as he lost his mother at the age of eleven. Since then, he has considered his stepmother Karen as his mother. Tad spent most of his early teenage years in and out of homes and surrounded by drugs and drug-addicted people.
A turning point in Tad's life came when he went on a spiritual retreat when he was 14 years old. While attending the retreat, Tad got a new lease on life. Years later, Tad started his own apparel brand, Love Heals, embodying the philosophies he was taught at the retreat. The apparel line caters to men, women, and children. The official description for the brand reads: "a brand focused on introspection and growth."
Following in his stepmother and older half-sister's footsteps, Tad pursued construction, or specifically, demolition. Indeed, Tad Starsiak is a demolition expert employed under Two Chicks and a Hammer, Inc. He is part of the "demolition dudes" with his college buddy, Austin Aynes. His team is in charge of demolishing unsalvageable properties so that renovation can take place without a hitch.
Outside of the familial ties, Tad Starsiak is an indispensable crew member of Two Chicks and a Hammer. Without safely and correctly demolishing a structure, construction can be delayed by weeks, even months. Hence, his team is an integral part of the crew at Two Chicks and a Hammer.
Tad Starsiak Net Worth.
According to some sources, Tad Starsiak is estimated to have a net worth of around $500 thousand as of September 2021. As a reality TV star, general contractor, and business manager, Mr. Starsiak's wealth comes from various different sources.
He is most notably a project manager at Two Chicks and a Hammer, Inc. — his family's home renovation business. As part of his duties at Two Chicks and a Hammer, Mr. Starsiak also stars in the HGTV home renovation reality series "Good Bones," based on the company and its owners.
When Mr. Starsiak is not demolishing houses and starring in the HGTV show "Good Bones," he also has a signature merchandise line called Love Heals. The apparel and accessories brand features T-shirts, tank tops, hats, phone cases, baby onesies, water bottles, etc. All products in the line range from the $20 to the $35 mark.