Karen Laine and daughter Mina Starsiak's Journey to Fame.
Karen Laine and Mina Starsiak are two of the most bankable names in home improvement. This would eventually translate to a show on HGTV, a network that is famed for its renovation and DIY-related content.
Karen and her daughter's show revolves around their day-to-day exploits. They primarily renovate homes around Indianapolis before they sell them for a profit. The two make a dynamic duo, boasting both legal and real estate expertise, both of which are essential to their enterprise. Examine Karen Laine and Mina Starsiask's journey to fame.
What did they do before?
Long before she crossed the threshold into television, Karen worked as a prosecutor and criminal lawyer. To get certified, she enrolled into Indiana University's School of Law back in the late 80s, before graduating in 1992.
From then on, she'd ply her trade as an associate lawyer at Cohen & Malad. She maintained her position at the firm for nearly four and half years before moving on to greener pastures. This came in the form of the position of Deputy Prosecutor at the Marion County Prosecutor's Office. While she was working at this office, Laine would liaise with reporters working for local papers like the star.
A few reporters credit her for her invaluable insight when it came to explaining the inner workings of the court system to the public.
By 2013 however, Karen had decided to become a practicing family and criminal attorney. This was in partnership with the Jensen Law Firm. Around this time, Mina was enrolled at a college in Indiana. Like most young people, Mina had no idea what she was going to do with her life. Consequently, she took up a job bursting tables, saving up as she tried to figure everything out.
After a while, she'd make the bold and risky decision to invest around $37,000 on an old house. It needed a lot of work and renovation, which meant dedicating more time and pumping more money into the project. Since she couldn't handle everything on her own, Starsiak reached out to her mother, who, if you remember, was still a defense lawyer at the time!
When they finally got to work, both of them realized that they shared a passion for remodeling and patching up houses in dire need of work. And thus, Two chics and a hammer were officially launched in 2007.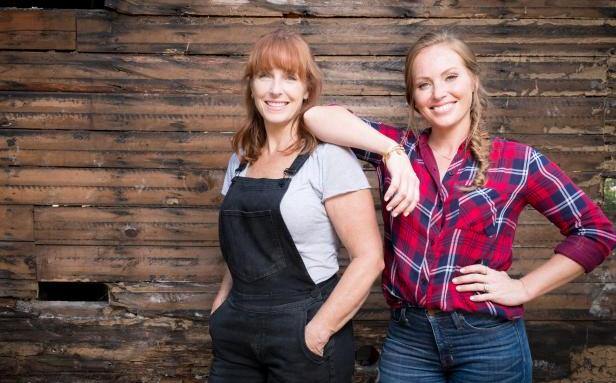 Their work on Two chics and a hammer.
When they launched their company, the mother-daughter team would typically work on three properties every year. This was not surprising, as both Karen and Mina had jobs at the time.
With time, Mina, who was growing quite proficient at interior design, had already developed her own style. She'd regularly rely on local artists to add unique personal touches to the projects they take on. At the start, they'd focus on properties around their local area, determined to improve their neighborhood.
Over the years, the business would continue to steadily grow. They found new locations across places like Old Southside and Bates–Hendrick. These are two locations littered with homes in need of work.
After 12-years with the company, Karen decided to hang up her hammer. This meant that she gave up any controlling stake she had in the company. Mina, on the other hand, only went from strength to strength with the business. She focuses all her attention on the company, taking on more than 14 projects every year.
Additional store.
Last year, Mina launched another store,  Two Chicks District Company. It is located along East Street, and once served as the company's warehouse. Presently, it has been entirely renovated and boasts amenities like lounges where employees can relax.
The company even as an online store, featuring some of the products they make. These include the Root Slayer Shovel, Perennial Shovel, and the Root Slayer Edger, each of which retails for about $55.
Their journey to fame.
Seven years after they started Two chics and a hammer, Mina and her mother got a very interesting social media message. A producer/talent manager who was associated with High Noon Entertainment, reached out to them on Facebook. Unsurprisingly, Starsiak was fairly skeptical at the time.
She decided to get a bit of background info on the company. After finding out that they were legit, Karen and her daughter decided to partner with them. Good Bones officially aired on the 22nd of March 2016. The very first episode saw the mother-daughter team acquire a 500 square foot Victorian House in Indianapolis.
Since then, the series has released a total of six seasons and over 60 episodes.
In the process, Karen Laine and Mina Starsiak have gone on to become household names. Even after she stepped back from the company in 2019, Karen continued to feature in the 5th season of Good Bones. She'll also confirm that she would be working on the show's sixth season, which, premièred in June 2021.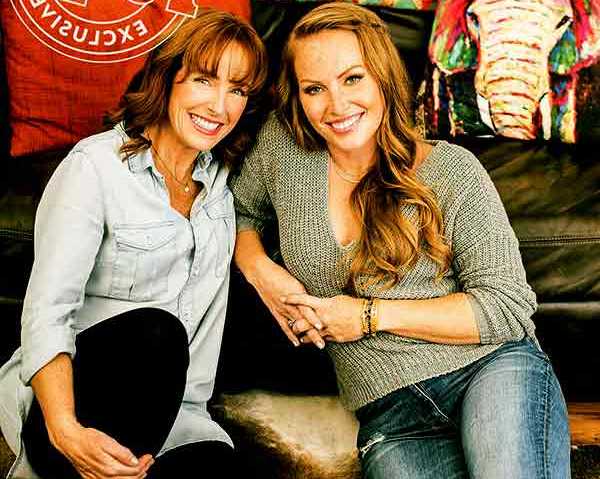 Owing to its popularity with critics and fans alike, the series has already been confirmed for the 7th season. This will officially air on the 28th of July 2021. Other than Good Bones, the duo would also star in a few other shows. These included titles like Building Brady and a Very Brady Renovation.