Property Brothers Divorce: Kelsy Ully and Jonathan Scott's Story
Property Brothers is a reality TV show from Canada produced by Scott Brothers Entertainment. The show features twin brothers Jonathan Scott and Drew Scott. These two brothers are experts in their work. Drew works in real estate, and Jonathan is a renovator.
These two work together to make a profit from the neglected house by renovating them. The show is very popular across the globe, with the show being aired in more than 150 countries. In the USA, people can watch this show on HGTV.
Jonathan is an important cast member of the show. He is the twin brother of Drew Scott. Jonathan was married to Kelsy Ully in the past. But they couldn't continue to live together, and they decided to split. What happened between the two? Let's talk about them in detail.
Who is Jonathan Scott?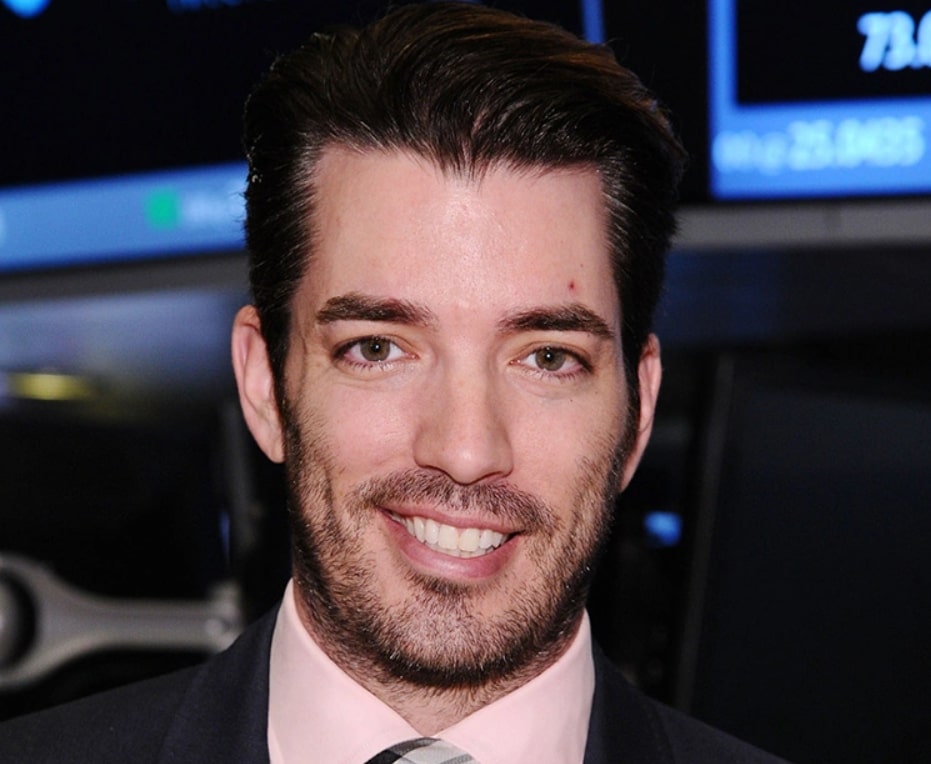 Jonathan Scott is a TV personality from Canada. He is a construction contractor, and he mainly works in renovating old houses.
He was born in Vancouver, British Colombia, in 1978. Jonathan and his brother Drew are mainly popular for co-hosting a popular show, Property Brothers. In the show, he works together with his twin brother, Drew Scott.
Jonathan was born into a large family. His father, Jim Scott, was an immigrant from Scotland. His father worked as an actor, assistant director, and stuntman.
Jonathan Scott Was First Married to Ex-wife Kelsy Ully.
Jonathan was previously married to Kelsy Ully. The couple got married in 2007. Before getting married, they had dated for more than five years. Even though their relationship was strong, they couldn't manage to keep their marriage up and running for a long time.
Jonathan's wife, Kelsy, was involved in multiple jobs, and she couldn't give enough time to her husband. As a result, Jonathan felt alone and went into depression.
Moreover, Jonathan Scott's first wife Kesley also did a waitress job in a restaurant, and Jonathan wasn't happy with it as it didn't level up to his standard. Finally, they decided to separate in 2013.
After separating from Kelsy, Jonathan had a hard time moving on from his past relationship. He couldn't even focus on his work. But slowly, he got used to it, and now he is working on his show alongside his brother.
Jonathan is currently dating actress Zooey Deschanel
As Jonathan was living his single life, he got interested in another girl in 2019. While he was filming for the show Carpool Karaoke, he immediately liked Zooey Deschanel.
Shortly after, they were caught holding each other's hands in Silver Lake, California. Later in 2019, they made their relationship Instagram official. They also spent lockdown together, and Jonathan was very happy to be with her the whole time.
Recently, they bought a new dream home in Los Angeles. They have a dream that their children will play in that house in the future. Zooey was previously married to Jacob Pechenik and shared two children with him.
Who is Jonathan Scott's Ex-wife Kelsy Ully?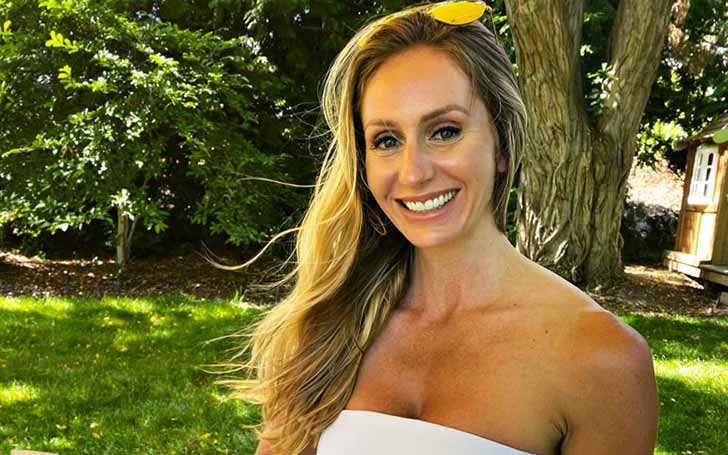 Kelsy Ully is a Canadian traveler and internet personality. She is mainly popular as the former wife of Jonathan Scott. She was born in 1988 in Canada.
Jonathan Scott's ex-wife attended the Southern Alberta Institute of Technology. Even Jonathan had attended the same college. So, it is believed that they might have known each other since their college days. There are rumors that they have dated each other for a long time before legalizing their relationship.
After graduating from college, she worked as the Crew Scheduler for West Jet. She joined the company in 2005 and worked until 2008. After getting married to Jonathan, she also worked as the executive assistant in Jonathan's company. She worked there for more than two years.
After leaving her husband's work, she worked in a software company as a consultant. Later in 2015, she worked as a business development representative at Cascade Process Control. Currently, she is working at Impel System. She joined that company in 2016 and still doing that work.
What is Kelsy Ully doing now?
Kelsy Ully hasn't been active on social media after her divorce from Jonathan. Ully hasn't been sharing anything about her personal life. She hasn't been dating anyone after her divorce.
She joined a company named Impel System in 2016 and has been working for that company since then.