Nicole Curtis Kids: Daughter Cancer.
Nicole Curtis is a television personality, writer, and home renovation consultant. Over the years, Curtis has enjoyed a long and fruitful relationship with the HGTV network, appearing on shows like Rehab Addict, Rehab Addict: Rescue, and Rehab Addict: Detroit. In her bio, Nicole describes herself as a designer who acquired DIY skills on her own.  Additionally, Nicole is also the mind behind Better Than New: Lessons I've Learned from Saving Old Homes, a book that was released back on October 18th, 2016. Besides her professional life, Curtis was also the subject of intense media scrutiny during her son's custody battle.
How many Kids Does HGTV star Nicole Curtis Have?
Nicole has two children in total. Her first son, Ethan Lane, was born when she was just 20 years old. At the time, she was still in college alongside her ex-husband, Steve Lane. He was born on December 24th, 1997 in Michigan, which means that he'll be 24-years old before Christmas.
From everything we could find, Ethan has transitioned into a television personality, just like his mother. He worked with Nicole on the set of Rehab Addict, appearing in the fifth series of the show. Growing up, Ethan and his mother would regularly attend local football games.
Unlike Ethan's mother, his father doesn't command the same amount of attention. What we do know about Steve however is that he is a businessman of sorts. Moreover, he is a businessman of sorts.
Nicole Curtis' other son Harper, is a product of her relationship with Shane Maguire. He is a businessman who mainly likes to deal with gold. He is affiliated with Gold Guys, an enterprise that runs in two different states. These are Minnesota and California. Harper was born in May 2015, and as such, he is six years old as we speak.
Remarkably, it would take three years before his parents could reach a settlement agreement for their son's custody.
The whole ordeal was mind-boggling, as Harper's parents initially spent a great deal of time bashing each other on social media.
Eventually, Shane and Nicole were able to put aside their differences and co-parent together.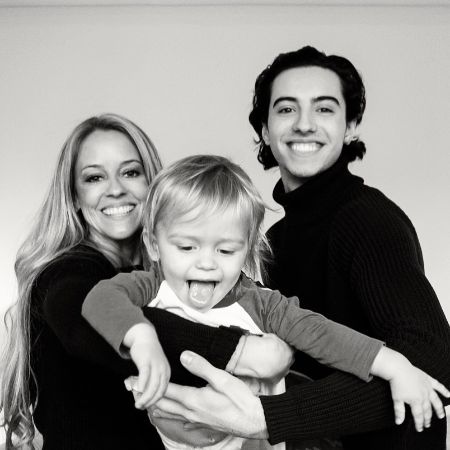 Nicole Curtis Daughter Cancer.
A lot of unsubstantiated reports seem to suggest that Nicole had a third child, a daughter. Moreover, she was even diagnosed with cancer at some point in her life.
Is this true? Well, no. As we have already alluded to, Nicole only has two children, and both of them are boys. So where do these rumors stem from?  Well, for one, Nicole was very close to the parents of a girl with cancer. The child in question is Tessa. Owing to the close relationship Curtis had with Tessa's parents, she helped tell the girl's story on her HGTV show, Rehab Addict.
In an interview, Nicole further added that Tessa was one of the kindest people she had ever met. Moreover, she revealed that Tessa had an old soul, which would explain the chemistry they shared on-screen. However, the two are not related in any way whatsoever.