Nicole Curtis and ex Shane Maguire's Relationship and Feud.
Nicole Curtis is a reality tv star, DIY, and home improvement expert who takes pride in restoring old homes. If you are a fan of HGTV, then you might have caught her on shows like Beach Flip and Rehab Addict. She was once the wife of the American businessman, Shane Maguire. He is in charge of a Gold Enterprise that primarily operates in California and Minnesota. He and Nicole have enjoyed a tumultuous relationship, which is evident not only in court documents but also on social media. Here is a look at the long storied feud.
Nicole Curtis and Shane Maguire's Relationship.
Curtis and Shane became an item after the former got divorced in 2009. Nicole had just finalized her separation from her ex-husband, Steve Lane, pointing to irreconcilable differences as a reason for their split.
Despite Nicole's growing popularity at the time, she and Shane managed to keep their relationship under wraps. Things took a turn for the worse in 2014, as the couple split up.
The break-up was so bad that Nicole wasn't even willing to let Shane be a father to their unborn baby. If that wasn't enough, Nicole even denied that he was the father of the baby she was expecting.
Nicole Curtis and Shane Maguire's Custody battle over Son Harper.
Curtis gave birth to her son, Harper, in May 2015. As of 2021, Harper is set to turn 6-years old. He has been the subject of an intense paternity and custody battle right from the moment of his birth.
A few weeks after he was born, Shane Maguire demanded a paternity test, which was promptly granted by the court. It irrefutably proved that Shane was Harper's father.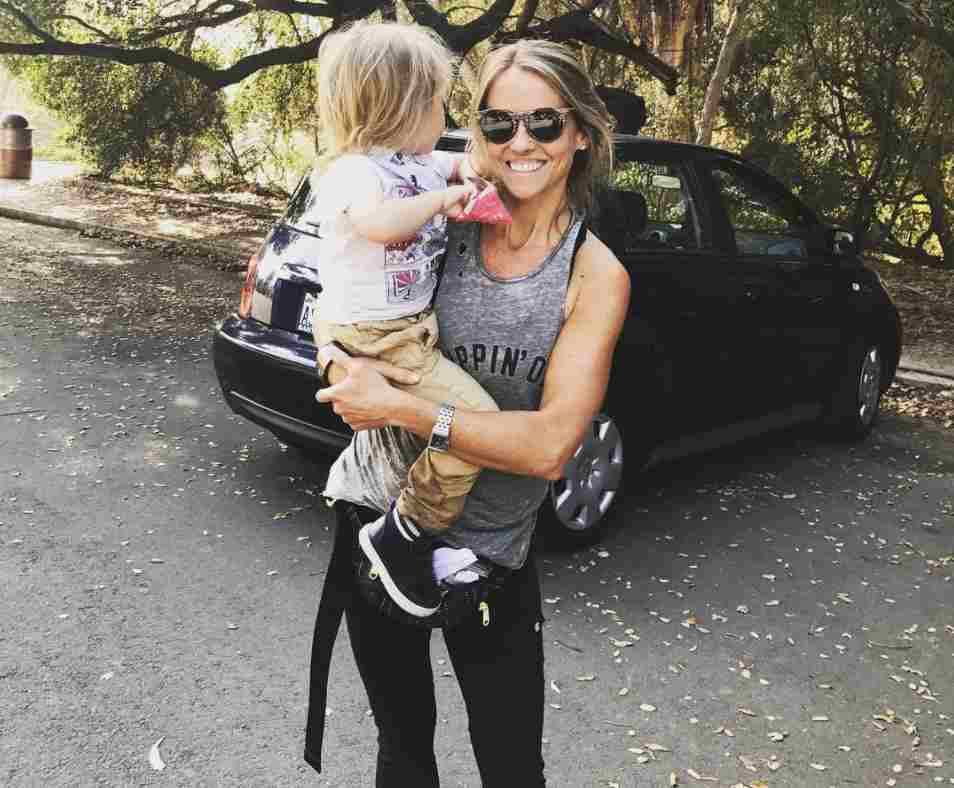 Also, Nicole Curtis' kids include another son named Ethan Lane with her other spouse Steve Lane.
Custody Battle
On July 3rd, 2015, Shane took Nicole to court, suing his former lover for full custody of their only son. He alleged that Curtis was an unfit parent. Shane claimed that his ex was not only irresponsible but also unwilling to let him spend any time whatsoever with their child.
Shane won the first battle in this bitter war. The judge granted him access to his son, stating that he could spend time with him over the weekends. Moreover, he'd even get his name on Harper's birth certificate, officially recognizing him as the father.
Nicole did not take this laying down. She filed for a motion to block the initial ruling that allowed Shane to keep their son overnight. In the document, she insisted that their son was still young, and as such, she needed to breastfeed him regularly. This wouldn't be possible if Harper was with his father.
Resolution
Three years would pass before Nicole and Shane finally saw eye to eye. In October 2018, both parties agreed to joint custody. Additionally, they even agreed to keep their personal problems away from their son, and not try to influence him in any sort of way.
Other than that, there was also a cash clause Nicole agreed to, which meant that she transferred $250,000 into her son's account. This enabled Shane to acquire a property that was in the same neighborhood, within a 25-mile radius to be precise.
However, the cease-fire did not last long. Just a few weeks after they found some common ground, Nicole took to social media to blast her ex. She claimed that Shane did not want to spend any joint time together with their son. Nicole felt that presenting a joint front would benefit their son.
Unsurprisingly, Maguire was also quick to hit back. In his view, Curtis was using the whole situation as a way of staying relevant. As long as people were talking about them, then she'd stay relevant.
When the issue reached the judge's ears, he put an embargo on both of them when it came to talking about each other online.
After some positive communication, they both agreed to certain terms. For one, they could not change anything about their son's visual aspect without talking to each other first. They would also make all the decisions relating to their son together.
What is Shane Maguire Doing now?
Shane Maguire fell off the map after the prolonged custody battle with his ex. Presently, he is just focused on being a great father to his 6-year old son Harper.
Other than that, he tries to avoid the limelight, as he is not keen on revisiting some of the infamy he was privy to from 2015 to 2018. An examination of Nicole's Instagram page shows that Harper has turned into a handsome and healthy child. This is in no small part thanks to both Curtis and Shane, who remain an important part of the boy's life.
https://www.instagram.com/p/CSnYq7ujohP/