Dave and Jenny Marrs Love story: How they met? Wedding details.
Dave and Jenny are expert home renovators who share an amazing love story. They have been depicting relationship goals for two decades and are parents to five children.
Their show Fixer to Fabulous offers us many glimpses of their amazing chemistry and profession. The couple's career on HGTV began in October 2019 with the debut of their first episode.
Thanks to their awesome workmanship and lovely skirmishes, they quickly gained fame and led their show to success. In this article, we provide complete details on the love story and wedding details of Dave and Jenny Marrs.
Dave and Jenny Marrs Love Story
Dave Marrs completed his graduation in 2002. After that, he landed a job at Newell Brands.
Fortunately, his soulmate Jenny was a staff in another department of the company. The two met soon and started dating.
Dave's work revolved around traveling and thus the couple had to experience a long-distance relationship for quite some time. After working at Newell Brands for two years, the TV host decided that he could do so much more with his life.
With his prior experience in building and construction, he quit his corporate life to do something on his own. He shared the idea with Jenny who cheerfully supported him. Following this, the couple moved to Arkansas.
In 2005, Dave and Jenny were on a trip to France. It was then that the TV host had planned to propose to his future wife. In the Eiffel Tower, Dave gave a ring to Jenny which she delightfully accepted.
As of 2022, the duo lives with their five children. Their first child were twins, Nathan and Ben. At the start, the couple was facing difficulties having children. Dave and Jenny also have an adopted daughter from the Republic of Congo. Their black daughter, Sylvie, is 10 years old as of 2022.
Wedding Details
Not many people know about the wedding details of Dave and Jenny as it has already been more than 15 years. The duo exchanged wedding vows on the 2nd of April, 2005 after Jenny accepted Dave's proposal on the Eiffel Tower.
Jenny remembers the day joyfully and describes it as "absolute magic." Even though the couple did not have any digital pictures of their marriage, Jenny shared some of her scanned photos from her marriage album with HGTV.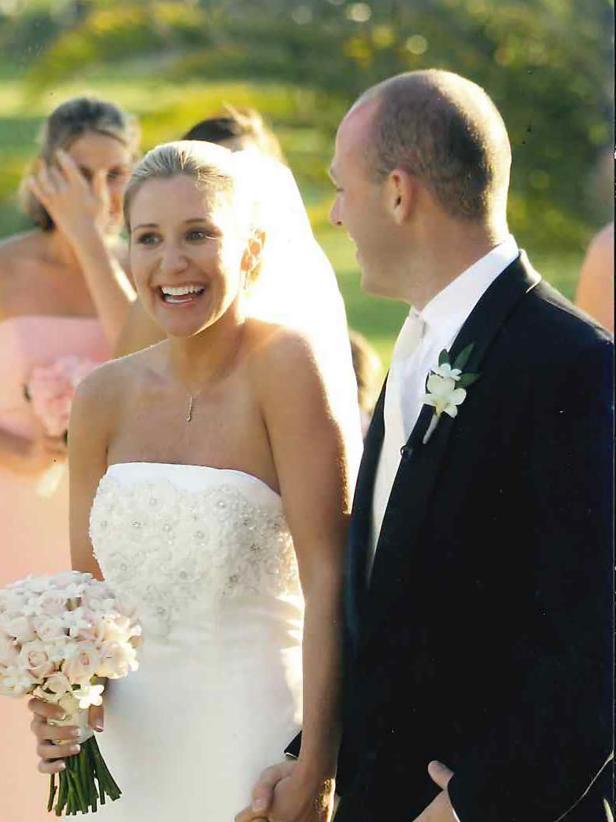 The couple held the wedding in the bride's hometown. The venue was Florida Wedding Mission Inn. The TV host contemplates the day as a perfect celebration and the start of the most amazing adventure.
On last year's anniversary, Jenny shared one of their wedding photos on her Instagram handle with a love-filled caption dedicated to her husband.