Who is Mike Holmes' Wife-To-Be Anna Zappia?
Mike Holmes is a famous Canadian television personality. He is also an entrepreneur and a contractor. Holmes On Homes was his first television show where he helped homeowners deal with botched renovation works. Through the years, Mike Holmes has appeared in several home improvement shows. His latest show is Holmes and Holmes. There has been much speculation about his girlfriend, Anna Zappia. Fans have been anticipating when the couple will get married.
How Mike Holmes And Anna Zappia Met
Mike started dating Anna Zappia sometime in early 2000. At that time, he had just survived the bankruptcy of his business due to the recession.
He had to close his business and let go of his employees. After the failure of his business, his marriage soon followed suit.
Mike got divorced from his wife, Alexandra Lorex, whom he had married when he was only 19 years old. They had three children together named Amanda, Sherry, and Michael Jr.
Mike Holmes met Anna at a time when he was getting back on his feet. He was trying to re-establish his business and was creating a new life for himself. Mike and Anna had been dating for more than two decades now. Mike still has not asked Anna to be Mrs. Holmes. However, he refers to her as his wife already.
When Will Anna Zappia Be Mike Holmes Wife?
Mike has been referring to Anna as his wife for many years now. However, there are no records to prove that they are married.
There have been constant rumors that Mike and Anna had a secret wedding years ago. These rumors have never been confirmed.
The couple is enjoying a very loving relationship in the past two decades, so it will not come as a surprise if the couple suddenly decides to tie the know anytime soon.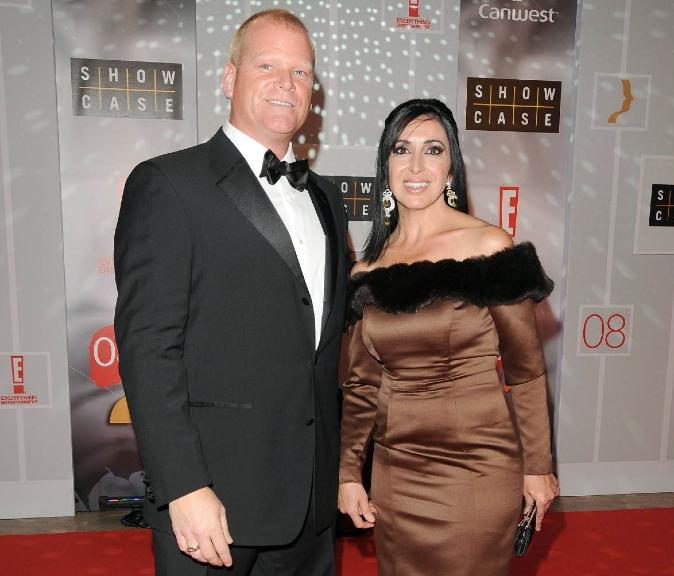 Who Is Anna Zappia?
There are very few details about the personal life of Anna Zappia. What is known is that she used to be a model. Anna prefers to keep her life private even if her boyfriend is a very famous television celebrity.
She has also declined from appearing on any of the shows of Mike over the last two decades. Since they started dating, Anna has preferred to stay behind the scenes and support Mike in his endeavors.
She has been by his side since he was just an unknown contractor aiming to regain his business. Anna was by his side when Mike first ventured into television.