Dave Marrs Wikipedia: Tattoos, Age, Net Worth
Dave Marrs is the host of the popular HGTV series Fixer To Fabulous. He hosts the show alongside his wife, Jenny. It is now in its second season.
The two renovate old homes around Northwest Arkansas. In addition, they also run a blueberry farm and, at the same time raising five young kids.
Dave Marrs Wikipedia
Dave Marrs graduated from college in 2002, and Rubbermaid immediately hired him. It was while working for the company that he met his future wife. After several years of dating, Dave got reassigned to another location.
The couple had to maintain a long-distance relationship for a while. Eventually, in 2004 they decided to leave their jobs and relocate to Arkansas permanently.
Dave has always loved building homes, even as a child. He inherited this passion from his father, who was a log cabin builder in Colorado. After moving to Arkansas, Dave established his construction firm named Marrs Developing.
On the other hand, Jenny worked in sales and marketing. During her spare time, she helped out in designing some of Dave's projects. At present, their construction company has built over 300 homes in Arkansas. The Marrs are particularly adept at restoring historic homes.
Moreover, Dave has starred in several shows like Celebrity Page, Almost Home in 2017, and Fixer To Fabulous in 2019.
How Old Is Dave Marrs
Marrs was born on February 26, 1980, and that makes him 41 years old as of 2021. He was born in Kiowa, Colorado. Additionally, Dave's father was in the army but eventually started a business building log cabins in Colorado.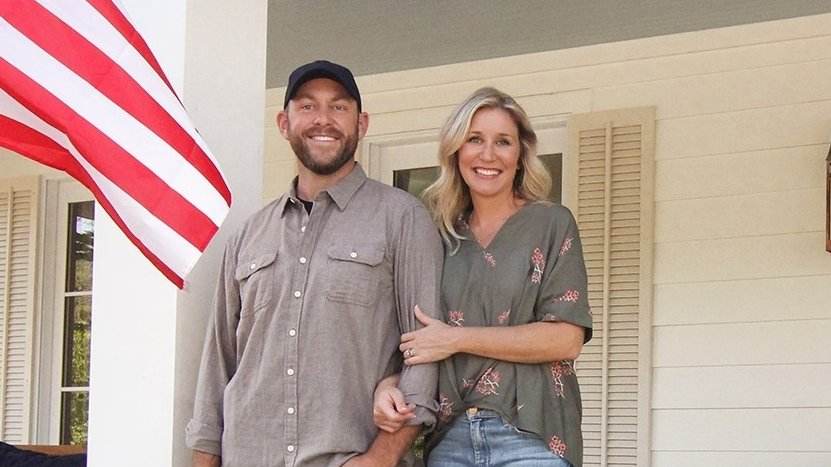 Dave Marrs Tattoos
Dave's right arm tattoo has always intrigued his fans. His tattoo is a series of Hebrew letters, and fans are curious about what they mean.
Apparently, the work of art is significant for Dave. It means "My Deliverer," which he derived from the passage Psalm 18:2. Unsurprisingly, Dave and his wife are devout Christians.
Net Worth
Dave Marrs net worth as of 2021 is $2 million. Sources say that his work as a television celebrity serves as his primary source of revenue.
In addition, he also earns money from The Berry Farm. It primarily yields blueberries. Dave established the farm to provide jobs and training for unskilled orphans based in Zimbabwe.