Meet Ben Napier's Parents: Bennie Kay, Wayne Napier, Siblings
Ben Napier is a popular American woodworker, entrepreneur, and reality TV personality. He originated from Laurel, Mississippi, and was born on the 24th of September 1983.
The 38-year-old is a history graduate of the University of Mississippi. An interesting fact is that upon completion of his university studies, Ben immediately began working as a carpenter.
He became famous for featuring in a reality show with his wife Erin Napier, titled Home Town. He and his wife are co-owners of Laurel Mercantile Co, and Scotsman Co. Ben and Erin are lovely parents to their daughters, Helen and Mae. Get to know about HGTV star Ben Napier's parents.
Ben Napier Mother Bennie Kay Biography
Bennie Kay Napier is commonly known as the mother to TV personality Ben Napier. She was born on the 10th of January 1954 at Collins, Mississippi, and is currently 68 years old as of 2022.
Looking at her occupation, she worked as a minister together with her husband, Wayne Napier. Additionally, she is also claimed to be an amazingly talented seamstress.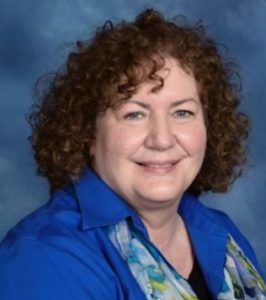 Once, she recreated the dress for the character named Merida from the animation film Brave. Interestingly, Ben was named after his mother. Ben posts pictures of his mother, thanking her for teaching him the little things about life.
Ben Napier Father Wayne Napier Biography
Wayne Das Napier is the father of Ben Napier. He was born on the 8th of December 1955 in Baldwyn, Mississippi, and is currently 66 years old. Looking at his educational background, he is a graduate of both Duke University and the University of Southern Mississippi.
He is famously known for working as a minister in his early years with his wife. Both of them officiated the baptism of Ben's first daughter, Helen. However, Wayne retired from becoming a preacher around July 2017.
Additionally, he worked as a conference disaster response coordinator at the MS Conference of UMC in June 2009. Wayne once had major heart surgery, and luckily enough, he got out of it stronger than ever.
Similarly, Ben loves to post pictures of his father on social media, acknowledging him for teaching him how to become a great dad and to build. Wayne is married to his wife Bennie, and they have four sons together.
Siblings
Ben Napier was raised in a household with three of his other siblings: Tom Napier, Sam Napier, and Jesse Napier. Sam Napier is a math professor who likes to keep his personal life private, whereas Tom Napier is the founder and owner of Napier Trucking, which is situated in Baldwyn, Mississippi.
Jesse similarly leads a private life and does not reveal much to the public. However, it is known that he is married to Lauren Tredford, with whom they share a child together.