Chris Lambton from "Yard Crashers" Wiki, Wife, Biography.
Chris Lambton is the man to call if you require refurbishing old yards. A beautiful yard is one of the essential parts of the house that makes the area stand out from the rest.
For years Chris has graced the viewers with his impressive talent for embellishing people's lawns and yards. Fans know he as he has appeared in countless tv shows but is most famous for programs like The Bachelor: The Greatest Seasons – Ever!, The Bachelorette, Yard Crashers, and Lawn & Order.
After spending more than a decade improving yards and presenting on tv, Mr. Lambton has made himself a considerable fortune.
But success is not the only thing that Chris achieved by working on tv. Chris also found the love of his life from the same line of work.
Age
Chris Lambton was born on the 26th of March, 1977. Hence, as of 2021, he has reached the age of 45.
Early Life
Chris Lambton grew up in his hometown of Dennis, Massachussetts. Similarly, he was the son of his mother, Marjorie, and a 71-year-old father, Ed.
Unfortunately, in 2008, his mother succumbed to a neurological disorder which the ABC also showed in a documentary.
During childhood, Lambton grew up with two brothers, Erik and Mark. His brother Mark currently serves as the manager of Woods Hole's EOM Offshore.
Lambton's father was initially a poet and English teacher but later established the yard decorating business. But it was Chris and his brother who founded the business, E. Lambton Landscaping company in Dennis.
Education
Chris attended Dennis-Yarmouth Regional High School in Massachussetts, graduating with the class of 1995. Upon completing high school, he went to Providence College, where he majored in Maths and chemistry and graduated with a degree in 2003.
Career
Before making it to the big time with landscaping and tv, Mr. Lambton was a teacher at New York City's High School. At the institution, he was employed as a varsity boys' basketball coach from 2003 to 2007.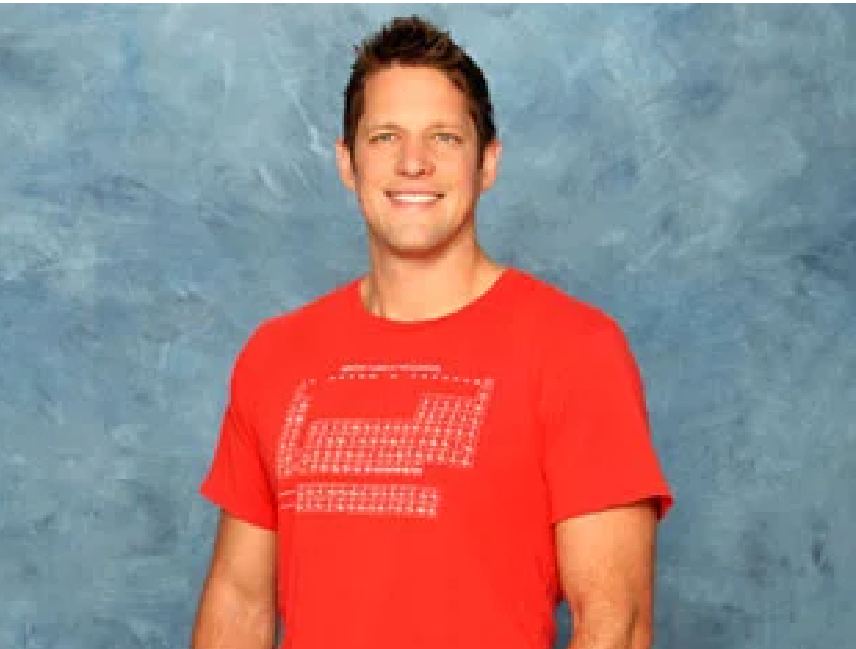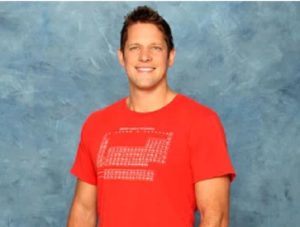 After 2007 however, he completely switched focus to the Landscaping industry. Three years later, Lambton appeared on The Bachelorette and ended up as the show's runner-up.
Since then, his business has been on an upward trajectory.
It eventually led to offers from HGTV and DIY Networks, as he was invited to hist Lawn & Order, Yard Crashers, and Going Yard. Also, little do people know that Chris recently became a politician in his hometown of Dennis.
Marriage
Speaking of his marriage, Mr. Lambton is a married man who is celebrating his ninth anniversary. Both he and his wife, Peyton Wright are former stars of The Bachelor. However, Chris was in the sixth season and Peyton in the tenth.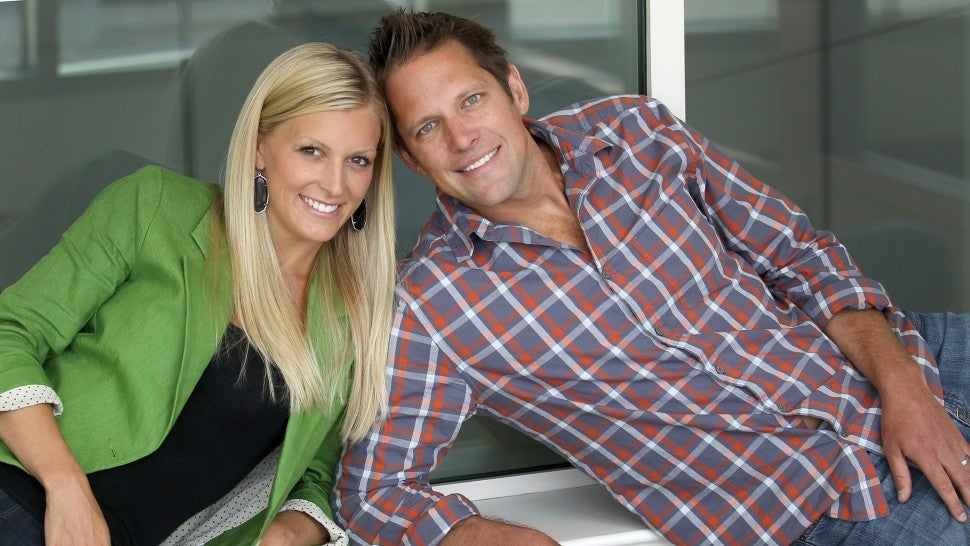 Peyton is a former reality show star who gained popularity after appearing in The Bachelor. However, despite gaining such fame, she keeps her life private.
Besides this, her Instagram page reveals that she is an interior designer who runs a home service designing business called Washashore Home. Additionally, Peyton also works on her husband's HGTV show.
Dating Life and Wedding
Chris often credits his tv shows for not only boosting his career, but also helping him meet his future spouse. Though the two were part of the same franchise, they never ran into each other.
However, thanks to their mutual friend who also starred in The Bachelor, Peyton, and Chris got to know each other. They'd meet up again during a 2010 golf tournament being held in North Carolina.
Before meeting her husband, Peyton also got married to Andy Baldwin during her run on the show. Similarly, Chris was all set to marry Ali Fedotowsky during the sixth season of the show.
Regardless, Chris and Peyton tied the knot on the 5th of May 2012 at a private wedding venue.
Kids
Peyton and Chris's nine-year-long marriage paved way for the birth of two children. The little ones are 4-year-old Lyla James, born on the 19th of November, 2016, and a 2-year-old son Hayes Jennings, born on the 16th of December, 2018.
Body Measurements
Similarly, Chris Hampton is a relatively tall man who has a height of 6 feet and 3 inches and a decent weight of 69 kilograms.