Ahmed Hassan from "Yard Crashers" Wiki, Wife, Biography.
Ahmed Hassan is a famous American landscaper popular primarily from his TV appearances in Yard Crashers. Furthermore, his other work includes numerous stints on different shows, all of which air on the DIY network. One of his prominent roles was as a host for several seasons in the reality TV series Turf Wars.
Who is Ahmad Hassan?
Ahmed was an alternate host in numerous yard decorating shows because of his landscaping abilities and skills. Over the years, he has helped random lucky people to improve their backyard significantly.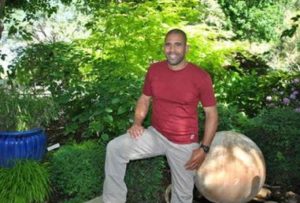 With his professional expertise, Ahmed Hassan has garnered millions of views in each episode for several seasons. Furthermore, Ahm got his fanbase thanks to his critical analysis and advice for decorating the backyard.
Early Life
The famous reality TV star is a fellow California native from America born on the 22nd of September 1973. Thus, as of 2021, Ahmad Hassan of Yard Crashers will be turning 48 after celebrating his birthday on the 22nd of September.
Speaking of his childhood, Ahmad grew up spending most of his time in Sacramento and the greater Bay area. The names of Ahmed's parents or his siblings are not made public. However, the veteran landscaper thanks his parents' teachings about entrepreneur skills and is often grateful to them for the massive success of his career.
When Ahmed just turned 10, he was very much into gardening, botanic, and working outdoors. His interest kept progressing as he was doing most of mowing lawns, cutting shrubs, stacking woods, and many more.
As Ahmed was growing up, he completed the tasks quickly with building confidence, and before he knew it, he found his life's purpose. Now, as Ahmed has combined his experience and childhood teachings with his creativity, he made his way to become who he is now.
Ahmed Hassan Wiki
Ahmad's purpose in life is to be a great landscaper, which he does on and off-screen.
Ahmed's career began sprouting early in his life at the age of 15. During that time, Ahmad was already a professional maintenance gardener. After that, with 25 years of experience, Ahmed got hold of Landscape Contractor licensed by California. And a few years later, Ahmed also got honored as a Landscape Maintenance Technician certified by PLANET.
Currently, Ahmad Hassan from Yard Crasher is the owner and founder of his installation firm Ahmed Hassan Landscape Services, where the staff consults and designs lands as per customers' needs.
Ahmed's work also includes several collaborations with companies to complete projects across the U.S. Though Ahmad has such a fulfilled career, his television career was what boosted his career.
Ahmed Hasson on Yard Crasher
Ahmed was very serious about gardening, so he took some horticulture classes to improve his potential at 22. After that, in 2007, from being a gardener newbie, Ahmed went to host multiple shows on TV. With the help of the production company, Ahmed showed what he was capable of but in a more entertaining way.
Furthermore, he could collaborate with other professionals to make the most out of the project. For this reason, Ahmed was able to stay in TV for a long.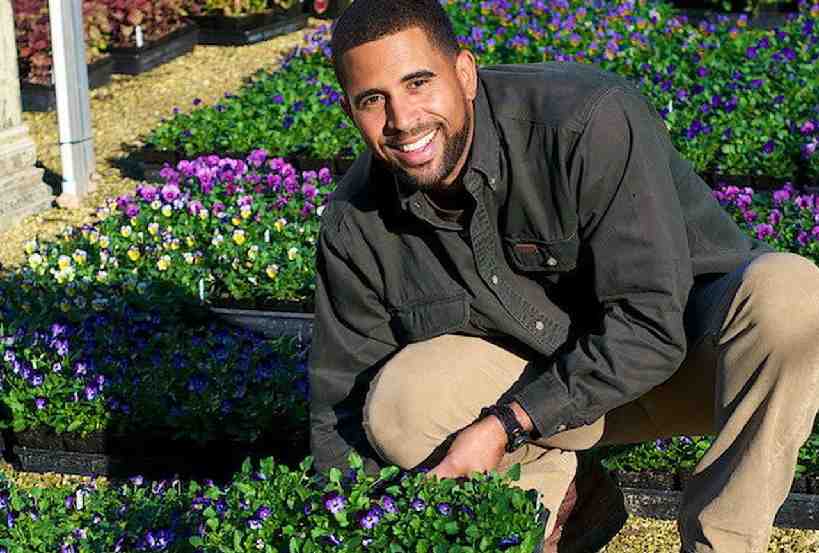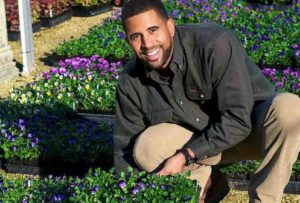 His first TV appearance came in 2007 as a host for gardening shows on the DIY network starring on HGTV's Landscape Smart.
Following year, Ahmed formed a team that visited different house owners to design residential landscapes with upgrading backyards and turned this into a show. The show was named Yard Crashers, with Ahmed as a host and leadership expertise.
After that, Ahmed appeared on other DIY network shows, including Blog Cabin and Green Me Up. His other show as a host also includes Turf wars, where Ahmed criticizes the pros and cons of the participants' work.
With millions of people enlightened with his pure raw energy, Ahmed got a prominent status in the TV industry. Ahmed's popularity paved the way for him to co-host The Nate Berkus Show. Similarly, he was also responsible for the landscape design of Monica Jorge's Warriors Mom for Oprah Winfrey.
In 2011, Ahmed co-hosted the live coverage in the HGTV Tournament of Roses Parade. Likewise, in 2013, Ahmed launched many promotional videos for different Green Industry companies.
Net Worth
It wouldn't be a surprise that Ahmed is living his life lavishly from his income source as an entrepreneur and TV personality. The reality TV star resides at a modest house in Suisun City, California, with his family.
Various sources estimate that Ahmed Hassan from Yard Crashers has a total net worth in the range of $1 Million to $5 Million as of 2021.
Personal Life
As for his married life, Ahmed Hassan lives a happy life with his wife and children. The reality TV star has often shared many moments with the Hassan family on Instagram. However, reliable sources about the information on the Yard Crasher's host's family are very few.
It seems as if Ahmed wants to keep his family away from the spotlight as far as possible. This might also explain why he doesn't host many shows often lately, as Ahmed wants to be with his family.
At the moment, Ahmed Hassan from Yard Crasher is in a marital relationship with Tiffanie Hassan for almost two decades. On the 27th of May 2017, Hassan posted a picture on Instagram, where the caption hinted that he and his wife have stayed strong for 15 years.
As for Tiffanie Hassan, not much information is available except that she is the co-owner of his AHLS firm's husband. Moreover, Tiffanie looks like an American of white ethnicity.
Currently, it is a fact that the 48-year-old is a dad of three daughters and a son. Ahmed's firstborn child was his son, who recently had graduated from the university in 2017. Furthermore, two are adults among Ahmed's three daughters now, and the third is a teen daughter.