Are Sabrina McGillivray and Scott McGillivray Still Married?
Scott McGillivray and Sabrina McGillivray are the Canadian husband-wife duo who star in the HGTV Canada home improvement series "Moving the McGillivrays." They have recently been the subject of divorce rumors. In this article, we chronicle their married life to help separate fact from fiction.
Scott McGillivray and Wife Sabrina McGillivray Married Since 2009
Scott McGillivray married his longtime partner, Sabrina (née Deacetis), on June 22, 2009. They wed around the same time Scott was beginning his journey on "Income Property."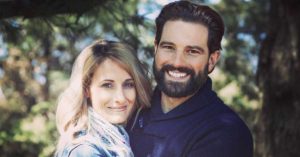 The ceremony was a small and intimate affair, attended by close friends and relatives. Nonetheless, their first dance has become something of a viral sensation on YouTube.
Scott posted his first dance with his newly wedded wife on his YouTube channel in October 2011. In the video, he busts out some slick dance moves and literally sweeps Sabrina off her feet. The dance video, reminiscent of a Disney fairytale, has over 460k views.
Are Sabrina McGillivray and Scott McGillivray Still Married? Divorce Rumors
Regardless of what some tabloid gossip sites might have people believe, Sabrina and Scott McGillivray are still going strong in their marriage. They are in their 13th year together and seem to be living a blessed life.
Scott paid glowing tribute to his wife on the day of their 12th anniversary on Instagram. He posted a carousel of sweet snaps with Sabrina.
It also has a caption that called Sabrina, among other things, "the best partner in life anyone could ask for!" It was one of many posts on his Instagram dedicated to Sabrina, who, by all accounts, is his life partner.
Hence, any and all reports of the two breaking up are just salacious rumors and completely untrue.
Children
Sabrina and Scott McGillivray have two children together, both daughters. Their firstborn, Myah McGillivray (born on January 25, 2012), is nine years old as of this writing. In late 2013, Sabrina gave birth to their second daughter, Layla McGillivray.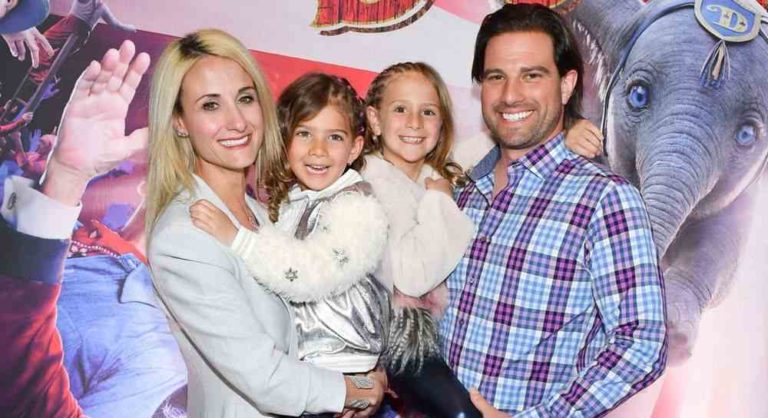 Scott is the quintessential family man and does not miss a chance to gush over his children on Instagram. He is frequently flanked by his gorgeous wife and their two adorable girls.
Scott and company split their time between their homes in Toronto, Canada, and Florida, USA.
Who is Sabrina McGillivray?
Sabrina McGillivray, born Sabrina Deacetis, was born in Maple, Ontario, Canada, on October 18, 1978, making her 43 and a Canadian national. Moreover, she is a grade-school teacher in the Toronto education system. Furthermore, Sabrina also dances as a hobby.
She stars with her husband Scott in "Moving the McGillivrays" on HGTV Canada. The home renovation show premiered in September 2016 and ran for ten episodes, ending its run in November 2016.
It revolved around Scott, Sabrina, and their two daughters on their journey to renovate a fixer-upper to their forever home.
Despite being one-half of the popular Canadian home improvement show "Moving the McGillivrays," Sabrina values her privacy. She is on Instagram but has a private account that she uses to keep her friends and family updated on her life.