Who Won HGTV Dream Home 2022? List of Past Winners.
HGTV Dream Home is a yearly giveaway that dates to 1997 when it was first launched. The competition in question starts every year, with a visual tour of the house in question. After this, the audience is given a chance to register their names for the opportunity to win a house.
Unsurprisingly, Dream Home has garnered quite the following since the late 90s. The chance to win a beautiful house is a dream shared by millions of Americans. In fact, back in 2012, there were 81 million applicants in that year alone! Here's a list of all the past winners.
What is HGTV Dream Home Giveaway?
HGTV's Dream Home is an annual sweepstakes event that kicks off on the 1st of January. The premise of the show is quite simple; the hosts get the ball rolling by giving a virtual tour of a recently renovated house.
In most cases, the properties on-screen come fully furnished, with a variety of modern amenities. Moreover, they are usually valued at more than $1 million. This is quite remarkable, especially when you factor in that the average price of homes in America is roughly $374,000.
As such, several Americans throw their names into the hat for a chance to walk away with a million-dollar house. The competition became so popular that the HGTV network started setting up public tours for their dedicated fans.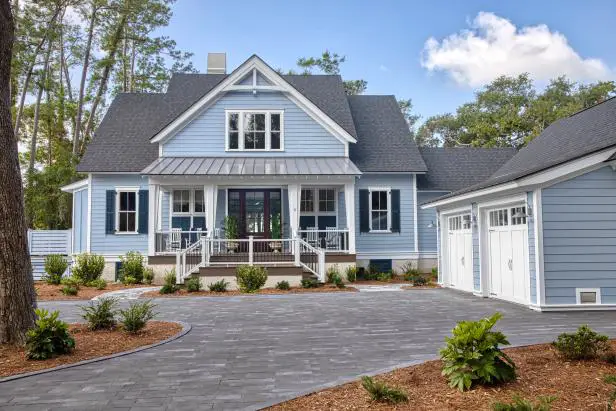 These tour services are nearly two decades old, dating to 2004, when the network first opened its doors to the broader audience in Georgia. Since then, they've developed the franchise into a booming tourism business, with a large chunk of the proceeds going to charity.
Some of the organizations that have benefited from these tours include the Make-A-Wish Foundation. Interestingly, a large percentage of the Dream Home Giveaway Contest opted to put their houses on the market.
Most of them cited the hefty mortgage payments that came with owning the new houses as the primary cause of their decision to sell.
How do you Participate?
To participate in the HGTV Dream Home Giveaway, you must go online and fill out a form. This can mainly be done through two platforms, hgtv.com and foodnetwork.com.
Any participant may submit an application form once every day using a valid email address. This means that filling in multiple forms each day will not get you anywhere.
The system will just automatically delete duplicate forms. However, filling in multiple forms doesn't necessarily mean that you'll be excluded from the sweepstakes, so don't worry if you have done so.
Having said that, your entry could still be rejected if you attempt to use different email addresses and identities to increase your chances of winning. Before you get too excited, though, there are a few boxes you need to tick off before you are eligible to apply.
To begin with, you must be an American citizen in one of the country's states. Furthermore, you must be at least 21 years at the start of the competition, or else your entry will be void. After the entry period passes, one winner will be selected randomly from the existing pool of applicants.
How much is the Prize amount?
The winner of the HGTV Dream Home Giveaway has a vast array of prizes to enjoy. To begin with, the chosen winner will be the new owner of a home valued at more than $2 million.
Aside from this, every winner will get a cheque for $250,000 to deposit into their account. In some cases, the giveaway winner will also get a brand-new car to go with the new property.
This year, the lucky winner got to drive away with a Jeep Grand Wagoneer, which has a bluebook value of $111,370. In total, the prizes up for grabs will typically amount to just under $2.5 million.
HGTV Dream Home Winner 2015 Kathy O'Dell
Kathy O'Dell, a native of Huntsville, Alabama, was the lucky winner back in 2015. She is a former computer programmer who is currently retired and living with her husband, Steve. They have five children and six grandkids in total.
Her name was selected from a pool of over 94 million applicants across America. Kathy's friend Mandy and HGTV host John Gidding broke the news to a stunned Kathy at a local restaurant.
The show's producers had asked O'Dell to plan a celebratory lunch for Mandy, who, they claimed, had won. As such, Kathy unwittingly planned her own victory lunch.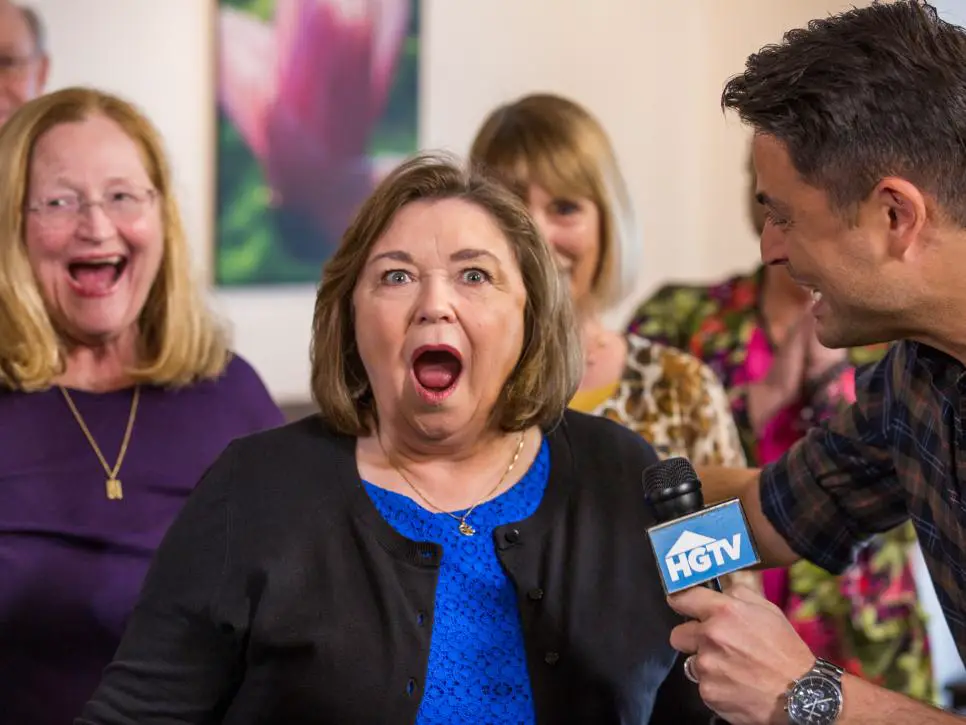 The house she won was a Cape-Cod-style mansion in Martha's Vineyard, Massachusetts. Additionally, HGTV also gifted Kathy a 2015 GMC Acadia Denali, which boasts a current bluebook value of $25,000.
Lastly, Kathy O'Dell received a jaw-dropping $250,000 cheque to help with the house's mortgage. Cumulatively, the package she got from HGTV was valued at $2 million.