25 Best HGTV shows about Home Improvement Ranked according to Popularity.
2. Married to Real Estate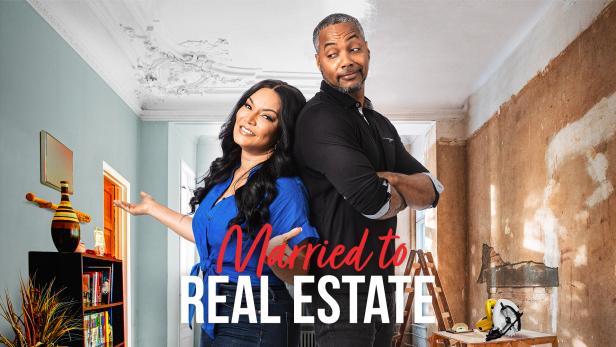 Married to Real Estate is a home renovation show that documents a DIY couple who work in Georgia.
Egypt Sharrod and her partner, Mike Jackson, have made it their life's mission to help clients find houses in neighborhoods they never imagined they'd be able to afford.
Egypt oversees the design aspect of the project. She uses her expansive knowledge of hybrid, modern and traditional concepts to introduce a new style.
On the other hand, her husband, Mike, is in charge of the different aspects of construction.
This HGTV show is relatively new, as its first episode was released on the 13th of January 2022. At the point of writing, the show has aired seven episodes.
When fans first meet Egypt and Mike, they are trying to help a young couple find a house in the suburbs of Atlanta.
On IMDB, the series has scored an impressive 8.3/10.