Is Bargain Mansions Ward Schraeder Married? Age, Wikipedia Biography
Ward Schraeder is the other half of the father and daughter duo on the HGTV show Bargain Hunters. He and his daughter embark on ambitious renovation projects on dilapidated mansions across their hometown Kansas City. Read this to know Ward Schraeder's net worth, wife, and Wikipedia biography.
Aside from being an expert renovator and builder, Ward is also an entrepreneur. He dabbles in banking and medical facilities management. In addition, he is also a musician and has his own band. He spends his spare time making music with his band.
Ward Schraeder Wikipedia Biography
Ward Schraeder was born on October 1, 1947. As of 2021, the father of Tamara Day is 74 years old. He is of American ethnicity and is a native of Kansas City.
Ward attended college at Fort Hays State University. After graduating from university, he got a job at Union Carbide. He sold gases and chemicals that are rare.
Later on, he left that job to venture out on his own. He began acquiring businesses that were already bankrupt or on the brink of bankruptcy.
Once he acquires the business, he turns it around until it starts earning once again. Within 10 years, Ward was able to acquire 35 businesses that ranged from food, dairy, printing, and trucking. He also ventured into medical facilities.
For 25 years, he was able to create, own and operate hospitals, medical buildings, and surgery clinics. Ward also established a tech business called Rocket Crafters.
The company creates rocket engines using a 3D printer. These engines are used on satellites that will be launched into space.
Ward Schraeder's Wife, Married Life, and Kids
Ward Schraeder is happily married to Trish Schrader for over 50 years. They have 2 daughters and 2 sons. At present, he and his wife Trisha are enjoying life as proud grandparents to 9 lovely grandchildren.
When he and his wife were starting their family, they lived on a farm. He taught all of his children to work around the farm and that included doing some carpentry.
At present, Ward still owns a ranch in Hays, Kansas that he visits as often as his schedule allows. The patriarch of the Schraeder family is presently working on a very personal project.
He is renovating the farmhouse of his great grandfather that was built 100 years ago.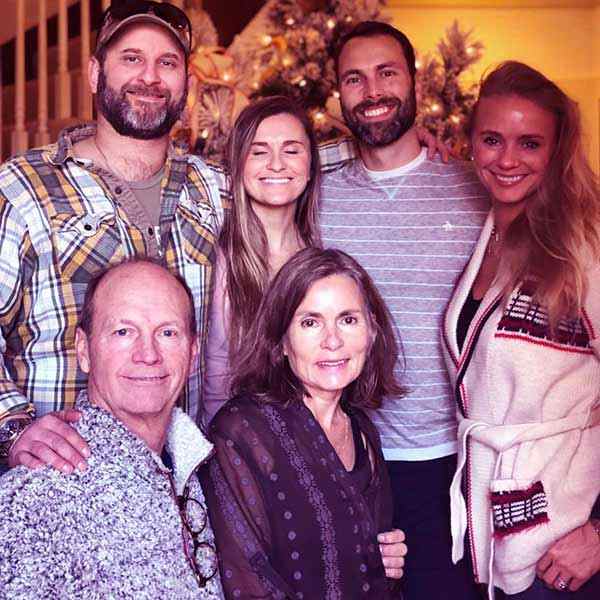 Television Career
Ward became a television celebrity by accident. He was just visiting her daughter while filming on one of her renovation sites when the producers of Bargain Mansions noticed him.
They invited him to be part of the show alongside his daughter. Their chemistry was excellent on television and so he became a regular part of the show from then on. He works together with his daughter in renovating old mansions across Kansas City.
Net Worth
Ward Schraeder has a net worth of $1 million as of 2022. He earns his income mainly from his work as a television host on the hit show Bargain Mansions. In addition, he also earns from the many businesses that he owns.