Did Bryan and Sarah Baeumler Split? Fact Check
Bryan and Sarah Baeumler are a real-life Canadian couple and the stars of the Canadian home renovation reality show "Island of Bryan," AKA "Renovation Island."
Recently, rumors are running amuck about whether Bryan and Sarah divorced in real life. In this article, we chronicle their relationship and examine the facts behind their alleged divorce.
Bryan and Sarah Baeumler Beginnings and Love Life
Bryan and Sarah may be approaching their seventeenth anniversary, but they have known each other for a lot longer. In fact, the future Mr. and Mrs. Baeumler attended the same high school but had little to no interaction – what with Bryan being a senior and Sarah a freshman.
They were, however, friendly enough to keep in touch after graduation. The turning point in Bryan and Sarah's relationship came when a mutual friend helped them reconnect a decade later. By then, they were both in their twenties.
Their first date came in 2001 when Bryan took her to see a stage production of The Lion King. Bryan must have impressed her as they have been an item ever since.
Bryan and Sarah Baeumler Wedding
After dating for three years, Bryan and Sarah tied the knot on September 3, 2004. Theirs was a shotgun wedding after Sarah found out that she was carrying their first child.
Three months after finding out that they were going to be parents, they wed in a lavish ceremony at Toronto's Graydon Hall Manor.
Their Children
Some months into their marriage, their first child, son Quintyn "Q" Werner Baeumler, was born. Bryan and Sarah went on to have three more children: Charlotte "Shar" Anne Baeumler, Lincoln "Link" Wolfgang Baeumler, and Josephine "JoJo" Judith Baeumler.
Are Bryan and Sarah Baeumler Divorced?
Ever since "Renovation Island" aired in April 2019, fans have been seeing cracks in Bryan and Sarah's relationship.
The first season saw Bryan absconding with his family to a decrepit hotel in the South Andros Island in the Bahamas.
Not only did they leave their comfy home in Canada, but they also uprooted their four children's lives to live in a one-bedroom villa.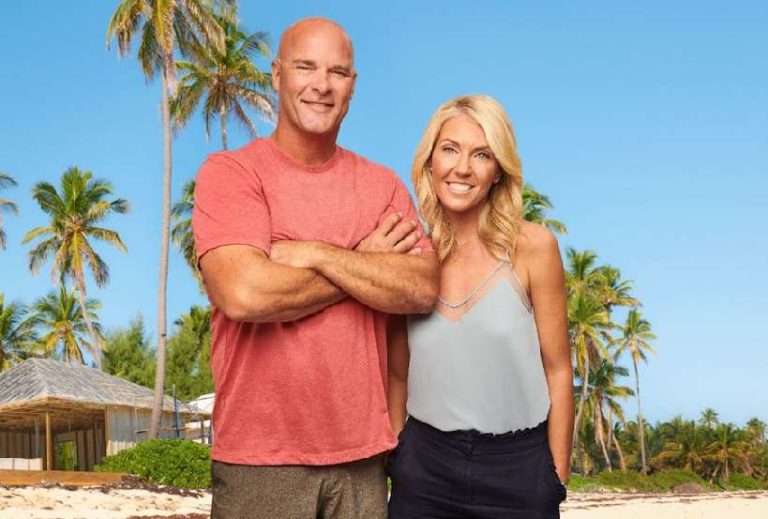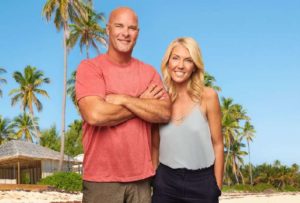 Bryan and Sarah's marriage hit a rocky patch, and fans got to witness firsthand as they butted heads over their respective ideas on renovation.
Fans saw Sarah as being "whiny" and "ungrateful." They resented her artistic vision and the way she treated her husband. Many speculated that their marriage was not long for this world.
However, despite their rocky start in the first season of "Renovation Island," Bryan and Sarah seemed to be on the same page by the time the second season rolled around in 2020.
They seemed to put their personal differences aside and worked as a cohesive unit. Fans also became more forgiving of Sarah and appreciated her creative vision.
The third season of "Renovation Island" aired in April 2021 and only served to reinforce Bryan and Sarah's tighter bond.
As of this writing, Bryan and Sarah are still married. Their marriage became stronger after the trials and tribulations they faced as they moved halfway across the world. They are coming up on their seventeenth year together in a matter of weeks.